Houston is a dynamic and diverse mix of imagination, talent and first-class attractions that makes it a world-class city. Its vibrant economy, beautiful surroundings and a population full of optimism and spirit have made this Texan giant a popular international destination. Regardless of what your interests are, Houston should be able to offer attractions just right for you. From the largest Fine Arts Museum in the Southwest to the Space Center Houston (home to NASA's Mission Control) and rodeos, the options are varied. Houston is one of the greatest cities to dine outside New York City – regardless of your price range or likes. If you do not like humidity and extreme heat – be sure to avoid the summer months and visit during the winter and early spring.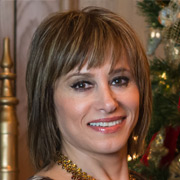 Shahla Mohammad
EuroCircle
Shahla grew up in Iran, lived in three different countries and traveled in over 30 countries. She has been living in Houston since 1999 working in Oil and gas industry. She is currently working as a financial reporting manager at BP.
Shahla continuously interested in connecting with other global minds who have positive outlooks in life. She has been initiating and organizing regular events for international social organizations for over five years. She joined EuroCircle (EC) team in Houston in October 2011. She admits the experience has been amazing.
Shahla says: "I like to hear from you with any questions, comments, suggestions and requests for information you might have. I will be very happy to answer you and take into account your suggestion of venue, events etc. Looking forward to meeting with you all at our monthly mixer events!"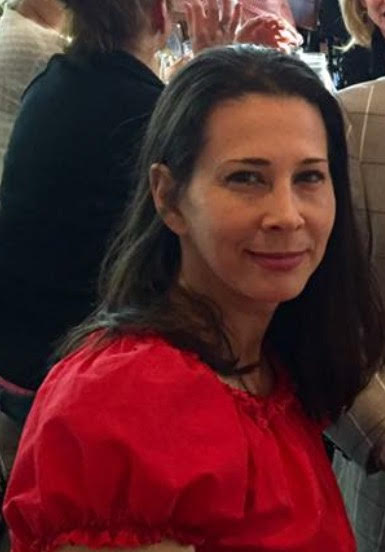 Michelle Bramblett
EuroCircle
Michelle is a native Houstonian who enjoys the cultural diversity that H-town offers. Houston has grown to be one of the largest cities in the U.S. with the most ethnically diverse backgrounds in the country, thus, surpassing the other cities. As such, there are numerous intimate opportunities to meet other people from around the globe. EuroCircle is a perfect platform to bring Europhiles and the rest of the world together. 
During the day, Michelle works at a commodity trading company specializing in oil liquids. On the weekends, she visits her longhorns in Chappell Hill, Texas.   As an art lover, she attends many art exhibits around town in addition to hosting private exhibits. As an animal advocate, she walks dogs at the City of Houston animal shelter (BARC) and is a former board member of Friends of BARC, a 501(c) 3 organization.  While on the board, she assisted and co-chaired the annual fundraising gala, Mutts, Meows and Margaritas. Her mission is to help bring awareness of the animals at the shelter, encourage the public to adopt from the shelter while also encouraging others to volunteer and support the cause.
As a new addition to the Houston EC planning team (2016), Michelle is excited to meet current and new EC members. She is looking forward to promoting new events and translating her energy and passions to enhance the EuroCircle legacy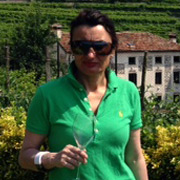 Venere Vitiello
EuroCircle
As an Italian transplant from a remote and idyllic archipelago, I was born on the island of Ponza. At a very young age, my family moved to NY and overwhelmingly I had to learn a new language and embrace cultural diversity very quickly. The Big Apple became literally my bewitching maze as my aunt would take my mother and me on Sundays on discovery tours of the various NY boroughs. Taking the subway and meandering around the city streets painted a vivid landscape of human stories and an eye-opener for the island girl!
Moving forward to 1994, H-town became my third home with its own set of cultural diversity. Texas, the "Lone Star State" where everything is big in Texas and "Do not mess with Texas" has been an eventful experience; learned to appreciate many things that I took for granted; and given me the opportunity to experience a melting pot of cultures thanks to its economic transformation.  One of the many activities that I continue to cultivate and always look forward to monthly is Movie-Night where our small group comes together to celebrate cultures around the world by watching foreign movies based on certain criterion and more exhilarating is cooking a full meal based on the particular culture and country. Being professionally involved in the chemical industry for many year has given me more opportunities to travel and meet people with different background. Moreover, I have enjoyed tremendously globe-trotting and visited about 30 countries. I have still a long bucket list of places to see …. As a famous French poet, Jean de la Ville de Mirmont, once said: "For I have many great journeys unfilled within me"!
EuroCircle has been another great extension of culture diversity for me whereupon people around the world come to meet and greet and new relationships are built as we connect with one another. Thanks to Shahla Hosseini, I am excited to be part of H-EC as we continue to grow and be a welcoming platform for newcomers to H-town. Welcome to Houston Euro Circle and to our satellite locations if and when you happen to visit. Benvenuti, a presto, Venere
Upcoming Events in Houston
Houston – May 1 2019
at
Houston – May 04 2019
at The Museum of Fine Arts, Houston