It has been said the small talk in LA always starts with a question: 'Where are you from?' That drives the city's energetic buzz – a perpetual in-flow of dreamers, go-getters and hustlers primed with unabashed optimism. Only in LA could an English acrobat named Archibald Leach become debonair Cary Grant or Arnold Schwartzenegger from Austria lift his way from bodybuilder to the governor's mansion. The city overwhelmed with paparazzi, wannabes, many real movie and TV stars, lots of dreams, extreme poverty, gang problems, wild fires, earthquakes and a horrendous traffic. And of course you have the LA Lakers, David Beckham and many more. It is probably also the promised land of plastic surgery and botox!
WANTED:  new team members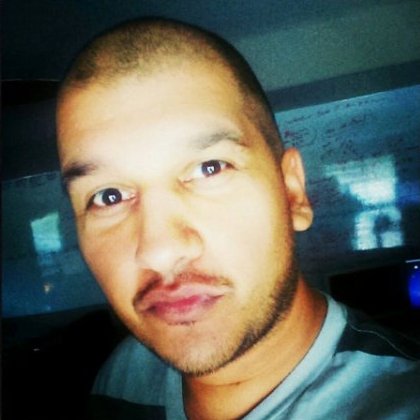 Sonny Sarna
EuroCircle
Born and bred in London, England, Sonny lived in Philadelphia before taking the plunge and moving out to LA in 2013. He is fluent in English, Punjabi and Hindi. Although he's interested in learning more european languages, like Spanish, Italian and Swedish, he's unsure how long this interest will continue before he moves onto another hobby 🙂
He's been working in the Recruitment/Sales industry for the last 10 years. Having several years of success working for other companies in England he decided to follow his heart and start his own business. He's a Co-Founder of 2 LA based recruitment companies – ViGjobs and Tech in a Haystack. These focus on assisting start-ups and established tech companies find their next "gem" of a candidate.
Sonny is a very interesting chap with several hobbies, recently taking up hiking, biking, keeping more fit than he previously did, just because its how its done in LA 😉 He is an amazing cook, currently the head-chef of the CollabHouse (the name of the house he resides at). He makes mouth-watering, tantalizing, eye-catching dishes suitable for the best restaurant in the City, but he doesn't want to share with them. He aims to one day have his own London Double-Decker bus, which in fact will have a fully kitted out kitchen and be a drivable restaurant….. (he's still working on the plans).
Although been a member since 2005, Sonny recently took over the responsibility of becoming a host of EuroCircle LA. He is very quickly proving to be a great asset to have in the group with his fantastic personality and a positive attitude. Ladies if you're interested, Sonny single and ready to mingle 🙂
Upcoming events in Los Angeles
There are no upcoming events for Los Angeles at this time, check back later.
Past events in Los Angeles