Back by popular demand @ Caffe Roma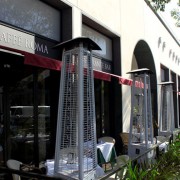 Hi EuroCirclers!! Yes, it's us again. We're back by popular demand. For our second June Event, we arranged a great venue, Caffe Roma.Flavours of Northern Italy, classic and contemporary Italian dishes upholding the European standard of hospitality and exemplary service.
From the most delicate thin-crust burrata, sausage, and rapini pizza to a succulent filet mignon steak topped with shaved parmesan and arugula… for lunch, dinner, or a drink– let's all meet and and have a great time.
Let's all put in some effort to make this a really big and successful event – invite all the people you know, bring with you friends, family and neighbours. Let's let our hair down and have a great evening.
FOOD HAPPY HOUR – TILL CLOSING TIME
DRINKS SPECIAL – 1/2 PRICE UNTIL 8 pm
Please RSVP soon, we'd like to inform.
PLEASE REPOST THIS ON YOUR FACEBOOK WALL.
See you all soon.
Regards,
Sonny and Tanya
http://www.eurocircle.com/euro/los-angeles/
Interested in a SAFARI in October 2015 with other EuroCircle members?
Click here for more info
EuroCircle Fan Page at Facebook
EuroCircle Los Angeles GROUP at Facebook
Last event PHOTOS from OCEAN PRIME