Portland, Oregon is a seaport located in the Willamette Valley at the confluence of the Willamette and Columbia Rivers. And yes, it is named after Portland, Maine. Over 60 % of Oregon's population lives within the Portland Metropolitan area. The city has population of over 600,000.
Beginning in 60s, Portland became noted for its liberal values, and the city has earned a reputation as a bastion of counterculture. Portland ranks as some of the most popular American city, based on where people want to live.
The city government is notable for its land-use planning and investment in public transportation (not a given fact in the USA).  Portland is frequently recognized as one of the world's most environmentally conscious cities. It is known for high walkability, large community of bicyclists, farm-to-table dining, expansive network of public transportation options, and over 10,000 acres (4,000 hectares) of public parks.  Contrary to Austin, whose slogan Portland has "copied" " (Keep Portland Weird), Portland's climate is marked by warm, dry summers and cool, rainy winters. Portland has been called the "City of Roses" for over a century.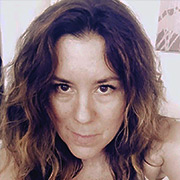 Natalie Neville
EuroCircle
My name is Nathalie Neville.
Originally from Paris France, I grew up in the city and had a very typical French upbringing. I come from a family of 4 children, 1 older brother and 2 younger sisters.
My father was a business man and my mother a home maker.  My dad was also the president of the Paris Chamber of commerce.  My mom  was and still is an incredible cook!! So I grew up eating AMAZING foods!
I went to Catholic schools and took the subway and bus at a very young age. I went to night clubs starting at the age of 13 and started modeling at the age of 15. I spent most of my summers in either Normandy or the South of France. Most my relatives all lived in Paris.
Read more of Natalie's interview here
Upcoming events in Portland
There are no upcoming events for Portland at this time, check back later.