Barcelona is Spain's most cosmopolitan city and one of the Mediterranean's busiest ports. Restaurants, bars and clubs are always packed, as is the seaside in summer.It's a hard-working, dynamic place with a really tough economic situation in 2010. Barcelona has been breaking ground in art, architecture and style since the late 19th century. Famous for its bizarre Gaudi buildings, Picasso -surreal spectacles capped by Antoni Gaudí's Sagrada Família church. Barcelona is also the capital of Catalonia, a region with its own language, character and history. While you visit save time for a leisurely drive outside Barcelona to admire sandy beaches, Sitges and the Montserrat mountain range.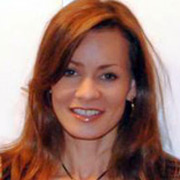 Manon Deblois
EuroCircle
I am from Montreal, Canada. Because of my passion for traveling I left Canada in 1997 to explore, live and work in different countries like USA, Australia, Costa Rica, Mexico, The Netherlands and Singapore. I moved to Barcelona in 2002. My background is in sport and therapeutic massage therapy but 2 years ago I made a career change to become a photographer. I speak French, English and Spanish.
In 2011 I had the chance to assist Sarah on her last Business and Pleasure Networking events which were a huge success; not only it was a lot of fun, I learned from the experience. Now that Sarah has moved to Malaga to expand her very successful dating business Irene and I will have the pleasure to be hosting the future networking events. We will be posting the next event very soon and we hope to see you all there.
Upcoming Events in Barcelona
There are no upcoming events for Barcelona at this time, check back later.