Did you know that Mayor John Hickenlooper was famous for owning Front Range brewpubs long before he got into politics. Denver happens to be located at exactly 5280ft – or 1 mile high (hence its nickname, 'Mile High City').
Although it's not the coolest city in the world  – certainly many people think Boulder is more personal as it is smaller – Denver is a great place to get started exploring Colorado.  Denver blends Old West with cosmopolitan hip and city view is set against a brilliant Rocky Mountain backdrop. Not bad!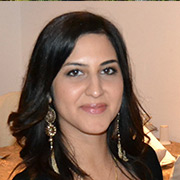 Nassim
EuroCircle
Nassim is from Germany. She is a Business Graduate and works in the Aviation Industry in Denver. She has a passion for the Mile High City and enjoys the intercultural exchange with other Europeans.
Upcoming Events in Denver
There are no upcoming events for Denver at this time, check back later.



July 13

at FIRE Restaurant & Lounge



January 10

at Washington Park, Denver