San Diego was once largely defined by military retirees (navy base) – think khaki and plaid. Nowadays there is a lot of high tech companies and city's economy has not suffered as badly as many others. The mildness of the climate defines the city. For a big and fast-growing city San Diego manages to hang on to a resort feel despite the skyscrapers and brick facades of its revamped downtown. You need a car to get around. There is plenty of outdoor space to enjoy the weather, from beaches and boardwalks to the fields and footpaths of sprawling Balboa Park.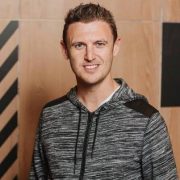 David J. Lowe
EuroCircle
David Lowe is a British entrepreneur who is passionate about building brands that help people connect and grow as human beings. He had big success with his 1st startup Uberpong partnering with major clients like the LA Dodgers, Nike and Red Bull before successfully leading the company to an exit. David moved from Austin to San Diego to launch his next venture, Qwerky – a coliving community for like minded people. Qwerky houses will have elements of coworking, entrepreneurship and travel and allow people to work together with their housemates ("Qwerkies") as well as on their own projects. David wants to give entrepreneurs a support system and save people time so their success can be accelerated.
Upcoming Events in San Diego
There are no upcoming events for San Diego at this time, check back later.