Boston lives up to its rich history. In many ways the city retains and radiates the glory it has garnered over the last four centuries. From the Puritans, The Sons of Freedom, poets and philosophers who were leading a cultural revolution – pushing progressive causes like abolitionism, feminism and transcendentalism. Boston is at the forefront of controversial issues like same-sex marriage and universal healthcare. From September through May, the city overflows with the students at his famous educational institutions i.e. Harvard and MTI. This renewable source of cultural energy supports amazing sporting events, film festivals, music scenes, art galleries, coffee shops, hip clubs and Irish pubs.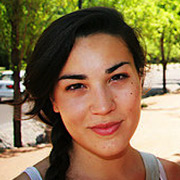 Gülce Aşkın
EuroCircle
Gülce is originally from the fair city of Istanbul and has lived in the US for much of her life. Gülce is working to get the EuroCircle network connected to the many annual events offered by the Boston University Center for the Study of Europe, and to the other European social and cultural groups Boston has to offer.
She works in international development and is also a Master's Candidate in Public Health.
Upcoming Events in Boston
There are no upcoming events for Boston at this time, check back later.