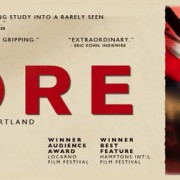 Thanks to our friends at Music Box Films we have 10 tickets (5 Pairs) for the film LORE.
**ONLY 10 seats available for the first 5 EuroCircle members to RSVP (1 ticket is for 2 people).
Tickets are valid for any screening from Monday to Thursday for next week and for the next two weeks as long as the movie is still playing so Check site for times Tickets will be emailed to the first 5 people who rsvp.
Theater: @ Kendall Square Cinema, One Kendall Square, Cambridge MA
"Lore" opens in the Boston area on Friday, March 8th at Landmark Theatres Kendall Square Cinema in Cambridge