The City of Minneapolis often describes itself as the perfect blend of natural beauty and urban sophistication. Why is that? No other American city has a chain of lakes, the mighty Mississippi, and 200 miles of walking, biking and cross country ski trails within the city limits.  Not to mention it is all  literally steps from the most vibrant arts and music scene outside NYC, the best shopping in the region, and museums among the finest in the nation.
Visitors who do not like cooler weather should keep in mind that  their annual snowfall is 49.5 inches and average high temperature in January is 22° F. It is colder there than in Helsinki, Finland by far. Their summers are warmer as well.
Minneapolis is 16th largest metro area in the USA with 5,489,594 population (city itself  407,207). It might surprise you, but a lot of products you use every day were developed right  in Minnesota. The land of 10,000 lakes is also the land of 10,000 innovators!  To mention a few well-know products: Aveda, Betty Crocker, Dairy Queen, Milky Way, 3 Musketeers and Mars bars. Minnetonka, Post-it notes, Scotch tape and Rollerbraldes.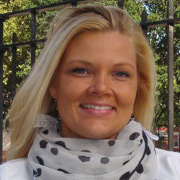 Susanna Ojo
EuroCircle
Born and raised in Espoo, Finland Susanna Ojo has lived in many places including Hawaii, San Francisco, New York and now Minneapolis MN. She was first introduced to EuroCircle 2015 in NYC. Once she attended one of Eurocircle's events she knew she found a wonderful organization who host meet-ups for people around the world.
Susanna speaks fluent Finnish and English. While raising her three children she has being pursuing her College education. Her interest has been Business, Marketing and Accounting. She has received top training from Goldman Sachs executives to the top 75 NYC Real Estate individuals. Her marketing strategies and clients service skills get her to meet with the top executive in many businesses.
She moved to Minneapolis, MN due her husbands Vascular Surgery career. Susanna is a strong believer in networking. She is committed to getting people together and having a good time. Consulting and providing support through hurdles in life is a strong passion of Susanna's.
Susanna is very interested in living life with a good balance. Working hard, but smart! Finding people from all cultures and backgrounds is a the true lifeline for living a good life.
New city and new environment offers many new possibilities!
Susanna is ready to welcome you to Minneapolis, MN and help you get situated and make new friends.
Upcoming events in Minneapolis
There are no upcoming events for Minneapolis at this time, check back later.
Past events in Minneapolis