EuroCircle Cocktails at Charcoal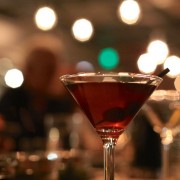 Europeans in Denver who want to socialize – join us for happy hour drinks and food at Charcoal restaurant in Central Denver!
TRIP WITH SHERRY – EuroCircle Journeys Across Africa – Oct 2015
3 Countries in one EuroCircle Adventure!
Namibia, Botswana, Zambia. From the Kalahari Desert, through the Okavango Delta, we walk with the San bushmen, visit Chobe National Park, search for the Big 5, float past hippos in a dugout canoe, raft the whitewaters of the Zambezi River or bungee jump down the Victoria Falls! Scared?
INTERVIEWS:
Heidi Mendoza – Denver, CO
The Size IS Everything says Chef Alan Braux
Mattias Strömberg – From Sweden to Budapest with South Korean Flair
Hanna Doyle – How does a woman from subarctic Oulu end in humid subtropical Houston, TX
Florian and Romana Prelog – Creating the European haven @ the Prelogs (Austin)