SACC Presents: Euro Networking & "Take Stress from Chaos to Calm"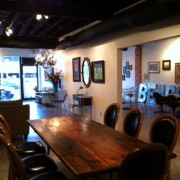 SACC PRESENTS: Euro Networking & "Take Stress from Chaos to Calm"
This is an event that everyone interested in European networking or Mindfulness should attend. Please bring a friend! Dr. Annika is an inspirational speaker who will motivate and encourage the audience to make changes in their life – both big and small. She talks about life, stress, health and how it all connects, making it fun and easy to grasp. You always get tools and inspiration for happiness at work and in life as Take-home messages"
With Scandinavian countries consistently being ranked among the happiest and least stressed in the world, Dr. Annika is on a North American speaking tour to share her health tips and promote a happier and less stressful life.
6:00 – 7:00 Networking
7:00 – 8:00 Dr. Annika Presentation
8:00 – 9:00 Networking and Book Signing
Join us at the comfortably elegant social atmosphere at Beacons in Cherry Creek, and enjoy Swedish appetizers and 1 drink (wine or beer) for $25.00/person.
About Dr. Annika
Dr. Annika Sörensen is an MD, specializing in family medicine and Scandinavian health promotion strategies. After practicing in the Swedish Public Health System for 25 + years, she recently changed her focus from disease to health with an emphasis on stress, health promotion, work assessment, and other business and personal related issues.
On top of her business, AskDrAnnika.com, Dr. Annika is the author of the top-rated stress management book, Take Stress from Chaos to Calm, which is both a resource and workbook dedicated to improving the lives of company leaders and professionals following Scandinavian health and wellness principles. Based on the success of her first book, Dr. Annika recently published her second, My De-Stress Diary. Again receiving rave reviews, Dr. Annika was surprised to learn that many North Americans are not implementing her simple but actionable stress management tips into their everyday lives.