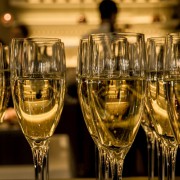 Hey guys!
The year is almost over, so let's get together and celebrate! EuroCircle is having a pre-holiday party for all those who want to get into the holiday spirit, have fun, socialize, see old friends and meet new ones, and of course celebrate the upcoming holidays IN STYLE.
This year, we are going to the Cooper Lounge — "Denver's most glamorous lounge offers high-end cocktails, an extensive wine list, and an exquisite menu paired with the stunning views of downtown and Union Station's Great Hall."
www.cooperlounge.com
It is located inside of the Union Station, so for those of you who haven't been there yet this might be just the perfect opportunity to check it out!
Hope to see you all soon!
Ksenia & Stephane
EUROCIRCLE TRAVELS TO AUSTRALIA & NEW ZEALAND FALL 2017:  If you'd like to know more head out to TRIP PAGE
You can also email to Sherry at philadelphia (at) eurocircle.com She is the one organizing this trip.