MCA - Friday Night Mixer with EuroCircle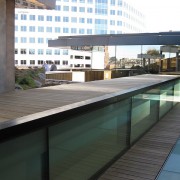 Join EuroCircle at the Denver Museum of Contemporary Art (MCA) to check out the exhibits and have a drink on the roof-top. MCA is a beautiful space and this event is sure to be special.
Have a stroll through museum and meet on the rooftop around 7:30pm. The places closes at 9pm so we can head to another venue near-by after.
See you there,
Ceridwen