EuroCircle After-Work Drinks @ Ornina terrace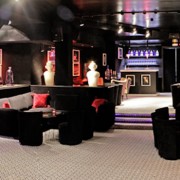 Dear EuroCirclers,
Welcome back from your summer vacation!
Let's meet again next Tuesday September 25th for after-work drinks at the beautiful Ornina terrace.
We are looking forward to see you again
Don't forget to sign up here on the site.
Ornina
Avda Diagonal, 593 Interior
08014 Barcelona
(antiguo Oliver y Hardy).
Telf.: 933 216 432
http://www.ornina.es/
When: September 25th 2012, 20:00
Price: 10 euros (welcome drink and finger food incl.)
All the best.
Manon Delois and Alejandro Peña
EuroCircle
You can also find us at Facebook – via EuroCircle Barcelona GROUP or fan page facebook.com/eurocircle