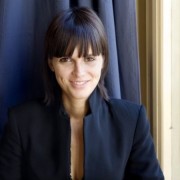 I wanted to interview someone who is Spanish but who has lived years outside Spain – and returned to Barcelona which – like Spain in general – is a dream city for many people. It is always interesting to see how people adjust back to their own culture and country when they have have experienced the good/bad in other countries. There is always good and bad in EVERY country – there is no such thing as "perfection" in life.
Tell us about yourself
My name is Sara Maculé Olalde , I am 36 years old and I was born in Barcelona, in the Les Corts neighborhood. I have a business degree (Universidad de Barcelona ), a Master in Business Administration ( Eada) , I am a certified Life Coach (IPEC) and I am also a certified Health Coach (IIN). When I was 21 years old I moved to France, it was a wonderful experience since Paris is a beautiful city. I was very young and this experience helped me to grow up and to learn French. After 3 years there I decided to moved to London, mainly to improve my English. When I was there I met a business angel who gave me the money to set up a company in my hometown, so I moved back to Barcelona.
For 7 years I run Esendex, I opened the offices in Barcelona, France and San Francisco. It was a big challenge, a great experience and I loved living in the USA but after 7 years I needed to do something else,something different, I wanted to find my passion and purpose in life.
After quitting my job I decided to travel around the world for over 2 years visiting more than 24 countries, the best decision I have ever taken! While I was in India and thinking about my future I decided to become a Life Coach and I flew to Miami to get my certification. Since then I have been working as a life coach in Barcelona , helping people to overcome their fears,to improve their relationships,to achieve their goals and dreams, to be happier and healthier, mainly to expats who live in Barcelona and they are struggling to adapt to the new culture, to make new friends, to learn the language, to manage stress, to work on their financial strategy and any other personal and professional issues.
Being back to Barcelona was hard at the beginning , primarily because it is difficult to find clients, Spanish people are not very familiar with what coaching means, most of the people don't even know what a coach is but little by little I have been finding clients.
So, now I am enjoying again Barcelona,which is a great city to live in. I love the weather, the food, the people, the culture and there is always something going on here and you can meet new people all the time.
Do you travel every year? Where..favorite destinations/hobbies/restaurants
While I was working in Esendex I travelled twice per year, summer and Christmas to the Caribbean and Asia mainly , my favorites destinations. Over the 2 years traveling I was in USA; South America and Asia and since I am back to Barcelona I try to do little trips,the last ones to Prague and Istanbul and I am planning to go to Mallorca and Tunisia this summer
Obviously I love traveling, I do also love going to the cinema,Icaria Yelmo cinemas (VO) offers a membership which allows you to go to the cinema for less than 4 euros. I also love watching series like Game of Thrones, Walking Dead, Breaking Bad…
I like discovering new restaurants, my favorites are Cheriif (best paella in town) . Cañete, Vaso de Oro, La Cova Fumada (tapas). I love Asian food but it is very difficult to find good restaurants in Barcelona, my favorites ones are: Petit Bangkok (Thai food), Wacasa (Japanese) and Memorias de China (Chinese)
I like reading novels and I do exercise 3 times per week, All this with my work keeps me very busy!
Workwise – how do you see Spanish being different from other Europeans – also culturally, what stands out in your chosen profession?
People say Spain is different – I have always wondered if it is a good or a bad thing to say. In terms of my work as I have mentioned before it has been hard. Most of the Spanish people don't know what a Life Coach is but
I always say that it is hard for everyone in Spain right. The unemployment rate is 25%, 1 of 4 people doesn't have a job, how crazy is that?? And the rate goes up to 50 % for people younger than 25 years old. Young people can't leave their parents homes – they must live with the,. And for the lucky ones who have a job the salaries are very low. I love my country but this situation is ridiculous and it does not seem to have an end. Families suffer and young people don't know what to do, this is not good for a first world country, it is shameful.
How is the expat community in Barcelona vs. Spain in general?
I have been an expat many times but I have always tried to be part of the country and the culture. I made the effort to learn the language and make local friends in those countries. It seems to me that many expats in Barcelona and Spain don't make much effort to learn Spanish and they have relationships with people from their own country which is easier of course, learning a new language can be very hard and we certainly take the easy way sometimes. But some of them, they want to be part of Spain and make the effort. In Barcelona there are many expats communities on facebook (and outside) and they meet regularly, there are good opportunities to meet new people from your own country and from other countries who are experiencing the same challenges of living in another country. I like these kind events, they are always fun
What are your favorite cities/places in Spain – why?
I have to recognize that every time I had the chance to travel I have chosen to travel outside Spain, I have this idea that if I get old in Spain I will travel around here then. While I am young I want to go as far as possible. But I love the south of Spain, Cadiz and Sevilla. I do love Madrid, mostly on Sundays when you go to the Latina neighborhood.
I have been in the most beautiful beaches around the world, Hawaii, Bali, Thailand…and I have to say that Formentera does not have anything to envy to any of these places. Spain is a beautiful country and I can't wait to have a RV and travel around Spain in a few years!.
What about I gave you unlimited means and you could wherever you want and how you want?? What would you do..
I would love to keep helping people with my work and keep traveling around the world. The most important think in life to me is to have the freedom to do whatever you want and to have a job that you love.
Could you share with us what are your plans for the future personally and professionally?
My plan is to keep working as a life and health coach, keep traveling and my dream is to work with my clients on Skype to be able to live in Asia,it is just a matter of time ….
Connect with Sara:
www.saramacule.com
Sara's Blog
Sara at LinkedIn
Like Sara at Facebook