5 Struggles of Living in Barcelona No One Talks About
"A Bulgarian-Born nomad, Dayana has traveled since she was 16-years-old, discovering the world one culture at a time. She is based in Barcelona, where she eats copious amounts of jamoón ibérico and plans her next move. You can read more of her work here."
For many, the idea of living in Barcelona is as close to paradise as it gets – fantastic weather, delicious food, cheap rent, fiesta all day and night. Barcelona is arguably Europe's most fun city with a chill and larger-than-life attitude. This is my second time living here and all my friends from around the world blow up my phone to either visit me or ask for advice on moving here. As someone who's experienced the good, bad and ugly of this city, I'll tell you the 5 struggles of living in Barcelona no one talks about.
The party vortex
In Catalonia we've got more holidays than I can count – I'm talking celebrations of different saints, the three-day Sant Joan festival, the Three Kings, fiesta de Gràcia – the list goes on. Couple that with Sonar, Brunch Electronic and Primavera Sound among the many music festivals that rage all summer, and you'll forget what sleep is. The attitude towards life here is that it should be fully enjoyed and we try to do so to the best of our abilities. Having lived in the US for 7 years prior to settling in Barcelona, I could have never imagined clubbing with my coworkers and boss till 5am, bar hopping all night and greeting the sunrise half-asleep at at the fountain at Placa Reial. While this is all fun and games, at some point it becomes a way of life.
I had never seen so many 26-35 year olds mooching off of friends while working as party promoters to support their party habits, as I have here. In North America, you're supposed to have your life together by 30, one hundred per cent. In Barcelona, it's totally possible to stumble from one afterhour to another non-stop for 6 years without a care in the world. If you let yourself get sucked into the party vortex, you'll lose all purpose. This happened to me for a summer and to my roommate for a few years. I know people who are still trapped in this cycle and love their lives just as they are. Barcelona has room for both 6-am risers and party bohemians who don't see daylight for weeks at a time. Life here is what you make it.
Expats are prime victims for scammers
As if the world of real estate wasn't difficult enough to navigate already, there are people who come to the city with the sole purpose of stealing expat money. It happened to me twice. In one of the cases, I girl who lived in my flatshare for a little while asked me to join in on this new place with her through Tecnocasa and even took me to the agency for a tour of the apartment. That's how elaborate scams can be, involving legitimate institutions and agents. She ended up disappearing right after I sent her my deposit.
The other case was even more bizarre. I used Spotahome to book a room for the summer, trusting that as a respectable European agency they knew what they were doing. Turns out, the landlord they had worked with and deemed as "one of the best," was using a fake name and at the end of August ran away with the deposits of more than 90 tenants valued at around 60,000 euro. Worst of all was that Spotahome left me pretty much alone to deal with the owner of the apartment who after weeks of me being extremely insistent and refusing to drop the case, gave me my deposit back. That being said, Barcelona is indeed a lot more affordable than Boston or London and you can have a very good quality of life here. Just make sure to document every financial move and research everyone you do business with.
Finding a job is hell
I forgot to mention that while the party vortex and landlord scams were happening, I was also actively job hunting. It took me just about 3 months to find a decent job. The crazy thing is that everyone says: "oh, you're American-educated and speak fluent Spanish, you'll literally find a job in a day." Not true. I tried everything – went around stores with CV in hand, applied online, searched job boards and used apps like Cornerjob to get interviews. None of that worked.
The most I was able to find before securing a stable gig was working as a part-time sales girl at a boutique for 2 weeks and making juice at a local fruiterie for another week.
I finally saw the light at the end of the tunnel when I got a call from a recruitment agency I had sent my CV in about two months after I had first contacted them. The recruiter guided me through the hiring process and I finally got my steady paycheck. Though Catalonia is said to have recovered from the economic crisis more or less, finding a job is still tough. If you want to make it in Barcelona, you have to come with some savings and be super active with your search. When you do manage to get a job, life can be very nice as you'll never have to worry about your next paycheck and you can go and splurge on all the delicacies the city's restaurants have to offer as well as easily travel around the country.
It's hard to integrate in Catalan groups
Although you may speak fluent Spanish, your Castellano won't get you very far in this city. Though locals are friendly and open to conversations, they admit that speaking Catalan is huge when it comes to accepting someone in a friend group. I don't speak Catalan yet and my interactions with locals go as far as grabbing a few beers after work with my coworkers at 100 Montaditos, lots of who are Catalan. In order to get an "in" with the locals, you should be well-versed in local politics as the push for independence is stronger than ever and express an interest in their language and traditions. Most importantly, give it some time.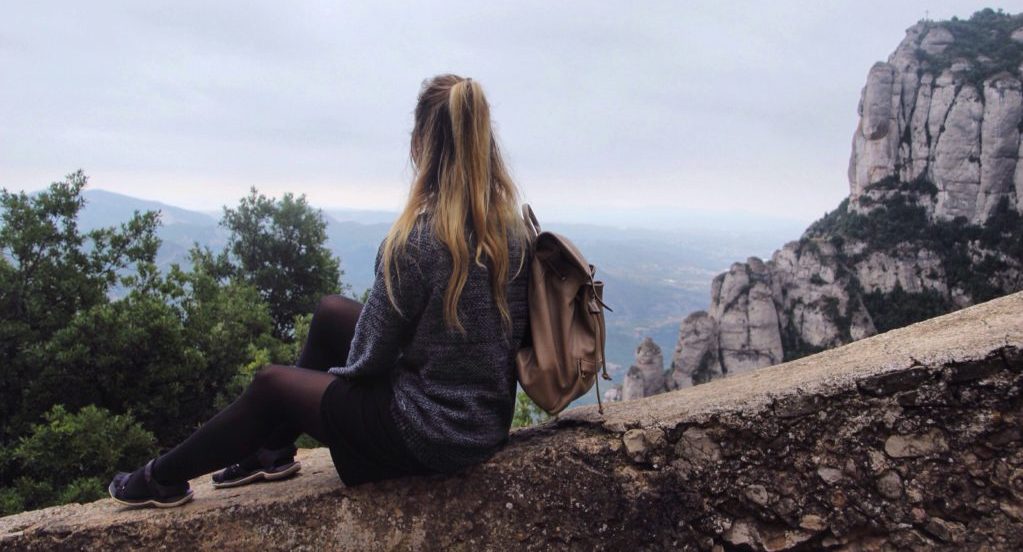 Image by author
Tourism drives us nuts
When you've got a city with 1.6 million residents and almost 9 million tourists, problems naturally arise. Yes, Barcelona is gorgeous – from Gaudí's quirky architecture to the luscious Parc de la CIutadella, Montjuïc's hiking trails, natural parks and simple, delicious recipes, everyone wants a piece of us. That's the problem. As much as we're willing to share our city with visitors, we attract the wrong kind of crowd. One euro beers and clubs that don't shut until 6am are a breeding ground for party tourism, i.e. drunk dudes screaming and pissing on the streets shirtless while you're trying to get to work. I woke up to two guys passed out on my doorstep one morning and was kept awake all summer by the 7-am party crowd outside of the Moog in the city center. Lots of tourists fail to see the entire perspective on Barcelona.
We've got peaceful, relaxing Montjuïc just 40min away from Plaça de Catalunya. The jaw-dropping views of Montserrat are just an hour out via train. We've got Poblenou's small restaurants and cervecerias, as well as fabulous modern and contemporary art museums. Our food scene is a total melting pot between Ferran Adrià's revolutionary dishes to Thai, Vietnamese, Ethiopian, Greek and local Catalan cuisine. Sadly, a huge number of visitors fails to take advantage of all this because they're passed out on at the overcrowded Barceloneta all day and waste crazy money on vodka Red Bull at Opium all night. My advice for you when it comes to dealing with tourism is to accept it for what it is and if you live in the center like I do because of the cheap rent, practice meditation and take side streets between June and September until the swarm of visitors scatters around.
This is my Barcelona experience so far. It's been a huge struggle at times, but living in this vibrant Mediterranean hub is absolutely worth it for me. If you're considering a move here, make sure to think about both sides of the picture and have a plan in place. Happy travels!
Connect with Dayana:

You can read more about our Bulgarian-Born nomad  Dayana's Travel Blogger work here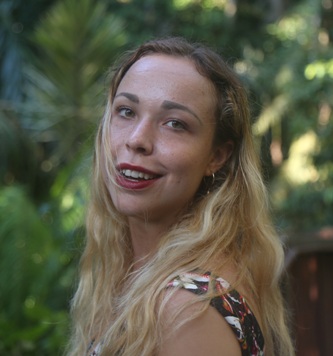 Save
Save
Save
Save
Save
Save
Save
https://www.eurocircle.com/euro/wp-content/uploads/barcelona-interview/2017/01/Interview_dayana_barcelona.jpeg
602
1013
Kaisa Kokkonen
http://www.eurocircle.com/euro/wp-content/uploads/2014/06/eclogow1.png
Kaisa Kokkonen
2017-01-25 14:59:32
2017-01-25 15:00:45
5 Struggles of Living in Barcelona No One Talks About