EuroCircle end of summer Get Together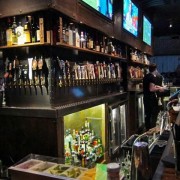 Join us for our next EuroCircle event on Wednesday September 3rd from 6:30PM at Smith Tap House starting and don t forget to RSVP.
Tanya and Ajay
PS: We would love to invite you to join EuroCircle LA team and help us to host and organize EuroCircle events in Los Angeles. You can contact us via the EuroCircle forums (private messages), at the events, FB etc… and during wednesday's event.