APRIL MIXER @ BALTAIRE STEAKHOUSE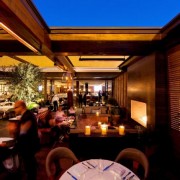 APRIL MIXER @ BALTAIRE STEAKHOUSE!
Here we are again 🙂 We've been working hard to organise this event…. Finally, a great place has been booked for us to all meet and spend the evening together.
We'll have our next event at an amazing SteakHouse, Baltaire, an elegant dining room & buzzy outdoor patio set the stage for cocktails & prime cuts.
This high-end steakhouse sibling of the adjacent Coral Tree Café brings a taste of Beverly Hills to Brentwood, with a spacious bar offering serious mixology and lots of prime cuts.
The interior is handsomely elegant, but it's the luxurious outdoor patio that's the draw, complete with a glassed-in fireplace and a view of locals heading for Soulcycle across the street.
See you all there, let's have a good one.. Please make sure you're there and make sure you bring your friends, family, neighbours – whoever wants to have a good night out and meet some amazing people from all walks of life.
See you all there 😉
Cheerio!
HOSTED BY:
Sonny & Tanya
EuroCircle Los Angeles FB group
Please feel free to bring your international friends and encourage them to visit our website and become a EuroCircle member just like you!
EUROCIRCLE TRAVELS
If you like to travel, join Sherry in October 2015 with EuroCircle members to Journey Across Africa!