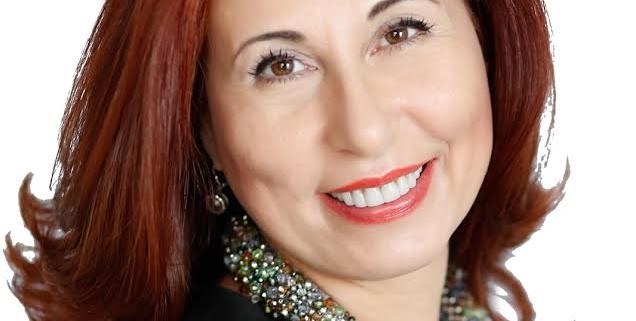 Bissera Antikarov – New York Based Real Estate Agent from Bulgaria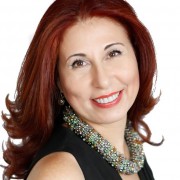 Bissera Antikarov is originally from Bulgaria. She now lives and work as a Real Estate Agent in New York City!
Please introduce yourself.
My name is Bissera Antikarov – Bissera means "pearl" in my native Bulgarian language. I am from Sofia, Bulgaria, where I lived before coming to the US for graduate school in architecture more than 20yrs ago.
I am now a real estate broker in Manhattan  – an architect by background with passion for art. I live on the Upper West Side and work all over the city with sellers, buyers, and investors. My purpose is helping clients "sell or buy with an architect's eye" by blending real estate, architecture, and art expertise to craft their real estate future with efficiency, creativity, and style. Expect excellence.
I studied Architecture/Urban Design & City Planning/Real Estate Development both in Sofia and here in NYC, as well as post-grad at Harvard University. I have always been fascinated by buildings and cities across the globe.
Can you tell us more about how you got started in Real Estate?
My shift into real estate sales was a natural transition from my prior work in architecture/urban planning and real estate development. While in the past I was engaged on the front end of creating real estate, I am now on the other end, selling it – I went around the industry full circle, so to speak.
What attracts you to Real Estate and why do you like doing it?
As an architect, I love buildings and interior spaces. I know and love the city with its unique neighborhoods, and I am also very social and love working with people. So all these ingredients create the perfect storm for me in real estate, which I am passionate about.
How is the real estate market today in New York?
The real estate market in New York is hot, especially now in the spring and early summer. Inventory for sale continues to be low, buyer demand is high, prices keep growing as a result, and units sell pretty fast, especially in the lower and mid-price points. It's a great time for sellers to put their properties on the market this month in April, to capitalize on the high spring activity.
If someone is looking to invest in real estate what specific things should they be looking for?
It really depends on the purpose of the investment, if it would be to live, rent, flip, or hold long term. Each scenario and sub-market in NYC's boroughs has its specific characteristics, in addition to the basic parameters such as location, type of property, size, price point, cap rates, etc.
It would be best for potential buyers and investors to consult with an experienced and competent real estate agent for specialized advice and assistance in the process, which is pretty complicated and time consuming in NYC. I would be happy to help in any of these situations.
Is there anything else about Real Estate that people should be aware of?
Yes, there are many aspects and important information people need to know on the real estate market and process in NYC, which vary depending on their role in the marketplace – if they are sellers, buyers, or investors. This is why, again, they need the consult and guidance of a competent real estate professional to help them navigate successfully the complex real estate arena in NYC.
Have you always lived and worked in New York City?
I have lived and worked in NYC for most of my almost 25 years in the US, except for a few years I spent in Boston. I know and love NYC as my home town.
What cafes or restaurants do you recommend to tourists to go to in New York and why? Or to do something else.
It's hard to recommend just some restaurants, as the city has so many great ones to offer. So instead, I would recommend visiting the NYC highlights I'm most passionate about, such as top architecture masterpieces and art museums/galleries, of which we have an amazing selection of world-wide icons included in every tourist guide.
Could you share with us how you first found out about EuroCircle? How long have you been a member? What other groups are you a member of?
I first heard about EuroCircle from another European friend and joined right away. I have been a member for over 10 years in NYC and several years in Boston as well. Love it – met so many interesting people and made new friends from all over the world!
I am also a member of a number of other social and professional groups in NYC – too many to list here!
Connect with Bissera Antikarov
The best way to connect with me is by email or cell phone and/or via any of the online platforms below:
Cell: 646-620-8192
Bissera at Facebook
Bissera Antikarov @ LinkedIn
http://kwnyc.com/bissera-antikarov
bissera@kwnyc.com
https://www.eurocircle.com/euro/wp-content/uploads/austin-member/2015/03/Interview-BisseraAntikarov.jpg
735
636
Alexandra Spirer
http://www.eurocircle.com/euro/wp-content/uploads/2014/06/eclogow1.png
Alexandra Spirer
2015-04-10 04:49:11
2022-01-10 21:41:37
Bissera Antikarov – New York Based Real Estate Agent from Bulgaria