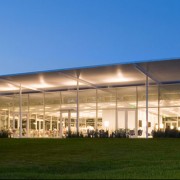 May Happy Hour – Salento in the Village
Thursday, May 17, 2012 6:00pm
Join us for our next happy hour at Salento Cafe in The Village!
A charming cafe with a decor reminiscent of French pastry shops and characterized by a blend of Latin American and European culture, Salento offers the perfect meeting grounds for Euro Circle Houstonites. Come early for happy hour specials and stay late for live music! Live music at Salento is typically Bossa Nova, Jazz, Covers, Acoustic, or Spanish Guitar.
Salento also has a broad selection of wine from around the world, as well as a selection of beers from the U.S., South America and Europe.
When: Thursday, May 17th, 2012
Starting at 6:00 pm
Happy hour specials until 7:00 pm
Live music starts at 8:00 pm
Salento Cafe & Wine Bar
2407 Rice Blvd, Houston, TX 77005