EuroCircle Houston Mixer @ Indika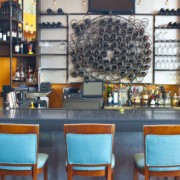 Please note the new venue for our May event is INDIKA (changed from Bistro Menil)
INDIKA is well known option for innovative Indian dishes & handcrafted cocktails in modern, airy environs.
We're inviting a selection of the city's friendliest, most vivacious people to connect over a glass and a nibble.
Please RSVP and feel free to invite a friend too.
Shahla, Mary Beth; Juliana; Venere
Shahla, Mary Beth,  Juliana & Venere