EuroCircle Houston Presents: Pre-Thanksgiving Celebration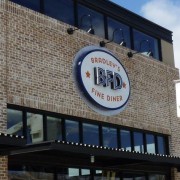 Welcome to the pre-holiday season and join the EuroCircle on Wednesday, November 18th.
Come and meet us at Bradley's Fine Diner, a popular spot with modern Southern hospitality featuring tasty local craft beer, signature cocktails, and great wine list.
If you are not a member yet, please sign up at EuroCircle.com — it is FREE.
Please note Facebook has restricted access to a larger audience, thus,  we highly recommend to sign up and please RSVP @ the EuroCircle website
Please spread the word among your connections.
Enjoy your time with friends and family, your hostess:
Venere, Shahla, and Juliana
Email Us for ideas or to become part of team! Help is always greatly appreciated.
Meet EuroCircle Houston team