Meet at the Texas Contemporary (Art Fair)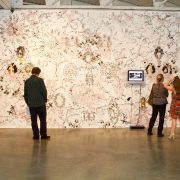 Hi All,
The Texas Contemporary is a modern art fair held this year from September 29th through October 2nd. Tickets are available via the site:
http://txcontemporary.com/
If interested in meeting other EC members at the fair, let us know by indicating your interest on this event page.RSVP at eurocircle.com
We will meet at the entrance of the venue (just after your ticket has been checked in).
Hope to see you there.