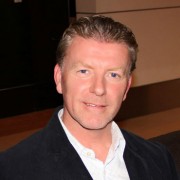 Our April 2013 Atlanta member of the month is David Nienhuis – whom you all hopefully have met at our events in Atlanta.
Tell us about yourself- who are you and what would be the short story of your life?(where are you from, where did you study, how did you come to Atlanta etc)
I hold a Dutch passport and was born and raised in Europe (Germany, Luxemburg, Belgium) until the age of 15 – I then moved to the US with my family where I did my High School and University studies before moving to Paris for almost 5 years. I came to Atlanta to work for the 1996 Olympic Summer Games and have been here ever since.
What is THE thing about Atlanta captivates you the most?
Since moving to Atlanta, I have witnessed the many changs this city has gone through over the years. The international presence and influence of the many cultures and countries represented in this city is what keeps the Eurocircle Atlanta events fresh and exiting to coordinate every month.
Do you think living in Atlanta has in any way enhanced your work experience?
Yes – I was fortunate to be part of this city when it hosted the Olympic Summer Ganes. Since then, I have been working in the International Freight and Logistics Industry, which has allowed me to build and establish my career in Atlanta.
If someone asked you what I should NOT miss while in Atlanta, what would you reply?
Atlanta has so many things to offer but a 'typical tourist must see' would be the Coca Cola museum, Atlanta History Center, Fernbank Museum, Georgia Aquarium, Centennial Park…honestly, I wold just tell them to browse the internet and pick and chose their preference of things to do…
What do you do in Atlanta when you feel like you just want to chill out?
I enjoy riding my motorcycle (and bicycle) in the Atlanta suburbs or just sitting on a patio with friends somewhere in Brookhaven, The Highlands, Decatur or Midtown, depending on the the of atmosphere I'm in the mood for.
Anything truly memorable that has happened to you since you have lived in Atlanta?
I have lived in Atlanta now for the past 18 years (the longest I have ever lived anywhere at one time), so I have experienced a few memorable events and hope to have many more to come…
What really annoys you about Atlanta– or maybe nothing does?
A lot of people complain about the ever increasing traffic but having lived in other parts of the world, I think it is still manageable in comparison, especially if you know the back roads. I do wish the public transportation (especially MARTA) would be more destination friendly throughout the city. Other than that, there isn't really anything that annoys me about Atlanta…except maybe the pollen season…
Do you have a favorite Atlanta restaurant?
One thing no one can take away from this city is its great selection and ever expanding choices of restaurants. I have several restaurants I frequent often and I especially enjoy authentic Chinese and Thai cuisine (thanks to my travels to these countries) as well as Indian cuisine. However, I also occasionally enjoy the 'true southern foods' that are offered in many of the Atlanta restaurants.
Do you see there are benefits for someone from abroad to come to Atlanta for a few years?
Absolutely – I came to Atlanta with intent to leave again after my job ended with the Summer Olympic Games. However, like so many other expats and internationals I have met throughout the years, once you live in this city, it is very easy to call Atlanta 'Home'. The US (and Atlanta) are so different from Europe and other parts of the world that it can only be beneficial to live here and experience the many great things this city has to offer.
What do you think about the cost of living in Europe vs Atlanta – and the standard of life and life style?
Hands down…for the same money, you cannot beat the lifestyle and living standard that Atlanta has to offer compared to Europe and even many other US cities. Having lived abroad as well as a few other US cities, I know first hand that life is good in the ATL…
In your opinion what is the best time to visit Atlanta?
Early summer or in the Fall as the months of July and August typically get very hot and humid)
https://www.eurocircle.com/euro/wp-content/uploads/member-of-the-month/2013/04/Motm-davidnienhuis.jpg
370
610
christophe
http://www.eurocircle.com/euro/wp-content/uploads/2014/06/eclogow1.png
christophe
2013-04-30 01:39:59
2022-01-10 21:41:58

Atlanta – David Nienhuis