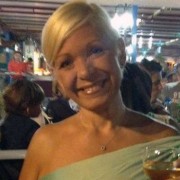 We love to feature some of the more interesting members in Rome. This month you meet Caron A. McConnon, she is American and Flavio who runs EuroCircle Rome warmly suggested her. Caron has had an interesting journey.
Tell us about yourself- who are you and what would be the short story of your life?
Proudly named after my mother, Caron A. McConnon Sr. I was born in Georgetown, Washington DC and raised in Alexandria, Virginia. I pursued a career in online marketing and business development, seminar and program planning at a Non-Profit organization for 13 years, while raising my daughter, Brittany. Brittany has blessed me with my granddaughter, Jayla, who is the apple of Nonna's eye! My deep love of diversity and travel brought me to global places such as Morocco where I learned the customs and Moroccan Arabic in Casablanca.
After experiencing Morocco I knew that I was interested in living abroad and spent time in Italy where I fell in love with the Italian language (who doesn't), lifestyle, fashion and their love and appreciation for family values. I returned several more times, visiting the eternal city of Rome where I now call home and moved here for good in 2007 (for love of course, what else….). The best part about my move here was having the ability to build my own home in one of the seven hills of Rome, in a little northern part of Rome called Riano.
What was your work experience after moving to Rome?
With a stellar resume in hand which showcased a multitude of wanted skills it wasn't so tough to infiltrate into the job market in Rome. I started working at a small Marketing Firm called Mebius and then after one year there changed over to Venere.com (an Expedia Global Company) as a Marketing Director for their online Affiliate website program. I was then graced with an opportunity to teach Business English at UET, in Rome, within the European Tourism Masters Program. This afforded me a chance to touch many young student lives from all over Italy, who I can proudly say after graduating from my course are in my industry and doing well.
What is THE thing about Rome that captivates you the most?
Experiencing the ancient and modern-times in this eternal city each day is the thing that still amazes me! You have a mix of modern technology right beside some of the most ancient ruins in the world! The contrast of how things were and how they currently are today shows you just how far we have evolved. The extensive beauty surrounds one famous piazza after another in and around the historical center. They are still digging and I hope that it never stops! Everyone should go out and walk around to fully understand the gorgeous scenery and historical sites. Rome is breathtaking in so many aspects.
Do you think living in Rome has in any way enhanced your work experience?
Rome is the epicenter of Tourism and Travel. it has afforded me the ability to open my own company and assist in job creation for young and talented University graduates from all over Italy. We have City Directors that are given the space and responsibilities as a mini CEO of their regions. My career as well now has the international attention it was longing for! I relocated to Rome for love but I am extremely fortunate to have it all here in Bella Roma!
If someone asked you what they should NOT miss while in Rome, what would reply?
There are some hidden wonders that "regular" tourists may not know of because they are too busy looking and reading the Rick Steve's travel guide book and Tom Hanks and Woody Allen missed shooting them for Hollywood. My "hidden secrets of Roman life" include dinner at Ciampini's in the glass gazebo with the perfect view of St. Peters Basilica. Ciampini's is an outdoor terrace Restaurant that sits at the top of the Spanish Steps. There you will find the most incredible wine and culinary surprises that the eternal city has to offer. Next, the view from the top of Castel Sant Angelo either first thing in the morning or right before closing time to catch the sunset beaming off of the Tiber River. For a healing and sobering experience everyone should see the newly renovated Cripta dei Cappuccini, Chiostro del Bramante and the fresco trompe l'oeil dome at the Chiesa di San Ignazio. As well, they have excavated the baths and opened the underground near Circus Maximus where previously slaves worked to heat the Roman water supply.
What do you do in Rome when you feel like you just want to chill out?
My favorite place to walk around and chill out is on Tiber Island in the summer time or in Trastevere which is also called the Jewish Ghetto. Rome also has many great parks to walk and take naps under beautiful pine trees, like at Villa Borghese. On the weekends there is nothing better than playing American Football in Villa Pamphili with friends and afterwards heading over to Mamas Ristorante for a pizza in the Northern part of Rome in a town called Labaro.
Anything truly memorable that has happened to you since you have lived in Rome?
Many things! I fell backwards into the Trevi Fountain while on vacation and after getting engaged on the Spanish Steps, I moved back here to stay! Had a fairytale wedding in Rome. My true Roman experience though has to have been learning the language and building a beautiful villa in Riano from the ground up.
Last but not least starting my own Travel Company and learning Italian laws….yes they do exist…just not for driving.
What really annoys you about Rome – or maybe nothing does?
There are the "normal" relocating difficulties when an Expat decides to make a move, however, what I worry about the most are the daily dangers of driving and parking in Rome. For many expatriates and visitors this beautiful city appears to be in almost a state of anarchy when driving on the roadways. The city cannot expand it's public metro due to the old Rome being underground and each time they attempt to excavate the work is stopped (as it should be). Most of the time Rome is in gridlock and it is difficult to get across town. As well, the parking really gets to me…..as they will leave their cars parked with flashers on in the middle of the street (which already lacks space for normal traffic to pass). But, as they say…..when in Rome…do as the Romans do!
Kaisa: I have heard better be prepared the phones do not work, internet does not work, electricity does not work – just don't lose it as a friend said…a new attitude??
Rome and Italy in general has a real lack of connection to the Internet and Phone services. Some places will have free wifi, but you must be on one of the Italian networks and have a SIM card from Italy in your phone to use that feature, which most travelers don't have. Funny true stories about cell phone coverage or the lack of good connection is common dinner banter around here. At any given time your cell phone could ring, on the outter screen it states one of your contacts and when you answer, it's another person calling to speak with his mother. Sometimes it's funny and sometimes it's annoying, again, just Rome. As well, calls drop off frequently and loss of service is also common throughout the mountains and in the Southern areas of the country. Internet is very costly, so most people have modem's through telecom Italia at home , then there is also fastweb (which is not so fast unless you are plugged directly into a line) and both of the leading cell phone companies offer Internet as well. 4G is just starting to come over to Italy in places like Rome and Milan, but won't work outside of these major areas.
Electricity, Italy buys their electricity on the open market mostly from France and they do not have any nuclear power plants due to the concern about radiation and cancer (while 99% of the country smokes a pack a day). So if the city or an area of Rome has over used it's daily allowance of power, the electric company ENEL shuts your house / apt. or hotel down until the next day. Most hotels have backup generators to keep the AC going in the summer months. The scariest thing about the lack of electricity here is that there are multiple streets and highways that are without lights on them, adding to the already dangerous driving conditions. This is partly a fiscal issue with Rome as well.
Do you have a favorite Roman restaurant?
Yes. Mama's in Labaro, Via Flaminia 2. It is owned by an American Entrepreneur, Lara Viscuso. She runs a truly friendly, affordable and welcoming place for couples and families to dine out. There is a beautiful patio for a night of dining under the stars. And the music is always easy listening. However, best to call for reservations (06 33614537). If you are staying in the center then my favorite place downtown is at the top of the Spanish Steps called Ciampini's – Ask for Marco the owner and tell him that Caron McConnon sent you.
Do you see there are benefits for someone from abroad to come to Rome for a few years?
I feel that learning a second or third language is a major benefit for everyone. Rome has a multitude of free language groups to learn Italian which meet up at interesting places in the city center. As well, all of the cultural experiences you will encounter, meeting a widespread of diversified people from around the world is a major plus and learning how to cook the SLOW FOOD way can all be achieved in Rome!! However, I do feel that during this tough period of the last 2 years, the expansion of business growth from abroad has dwindled due to a shooty government and the Euro zone taking an economical bath. So seeking new opportunities within the Italian workplace or investing in their market right now is tough and to be honest not the best idea.
What do you think about the cost of living in the USA vs Rome – and the standard of life and life style?
The cost of living in the US is nothing compared to the cost of living in Rome or the EU in general. My fellow American's have no idea how blessed they are, even in these very difficult and challenging economic times. The major purchases we make such as fuel, homes, food, electronics, energy and transportation are all considerably more expensive here in Italy. We purchase gas in liters, not gallons and in 2013 we have to hang our wet laundry outside on a rack to dry under the sun due to electricity costing so much (true story – I bought a dryer when I arrived here in 2007 and have never turned it on). The price of food, going to the cinema, dinner out and entertainment are all much more expensive here in Rome. The standard of life, well that could really swing both ways depending on the day in Rome. At times, you need the art and the beauty of this city to help you get past all of the local transportation strikes (that seem to always occur on Friday's). Rome has only two real social classes, ones with money and the ones without. There really isn't a middle class to speak of and their immigration policy is really an open door which makes the city sometimes a dangerous place filled with street beggars and folks selling knock off brands on the sidewalks (a bit like New York City at times with a lot less police on the streets).
In your opinion what is the best time to visit Rome?
The best time period to visit the eternal city is when the sunny weather starts, normally at the beginning of April. September and November are packed with festivals catering to the wine, cheese and olive oil tasting events. In the month of August Rome is much quieter and steamy hot, almost too much, as well most of the Romans head for the coast and it's a ghost town.
Anything else you feel you'd like to share with us about Rome or yourself?
CMC World Travel & Tours are offered throughout Italy and around the world! We have two office locations to assist you with all of your travel needs and planning both in the US and in Rome, Italy.
We specialize in Family Vacation Planning, Villa Rentals, Large Groups and Religious Pilgrimages, Honeymoons, Destination Weddings and Cruise Shore Excursions at every port across the globe, including Asia, the Middle East and beyond! Our tours and shore excursions are smaller and led in a more personal group than the cruise ships.
Website: www.cmcworldtravel.com
Like and Follow us at Facebook: www.facebook.com/CMC.World.Travel
For Direct Bookings contact our Toll Free Reservation line at : (877) 671-3235