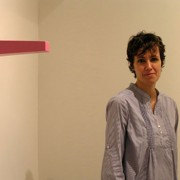 We plan to feature some of the more interesting members in Philadelphia. This month you meet Christine Pfister, she is Swiss – and one of the most intriguing ladies in Philly.
Hi Christine, tell us a little about yourself
Christine Pfister,Co-Owner and Director at Pentimenti Gallery. Honorary Consul of Switzerland in Philadelphia.Member of the Executive Committee of the Consular Corps Association of Philadelphia
Where are you from?
I was born in a wonderful, storybook like place, in Switzerland. My hometown was a more than 500 years old medieval town, nestled into a scenic setting, with snowy mountains on one side and a beautiful lake on the other. I grew into a teenager that longed to explore America, having been exposed again and again to the American dream on television, and life brought me to the United States.
How did you fund your business?
My husband, Tom, originally opened Pentimenti Gallery in 1992. In 1995 he asked me to take over and give it wings to fly. Here I am, after 18 years, enjoying the best time of my life in Philadelphia, between my relationship with the art, artists, collectors, friends and family.
How many hours do you work a week and how much is spent is your home office?
I work 40 hours a week at the gallery and on top countless hours from my home office after my children are in bed.
How would you rate your success?
It is not up to me to rate my success and to be frank I'm not concerned about it. What matters the most to me are the individuals I met. They are really what have made my work a rewarding journey for me.
What has been your biggest business struggle as an entrepreneur?
Time. It is perishable, it is irreplaceable and it cannot be saved.
What advice would you give to a new entrepreneur?
Never to think it is not possible. My husband opened Pentimenti Gallery in 1992 in the middle of a recession and after outliving several I had to be a believer!
How do you manage all of your personal and business activities?
My family is my priority. It is the reason why I get up in the morning and why I work hard. So I decided to follow this simple rule many years ago: concentrate on working when you are at work so that you can concentrate on your family when you are at home.
Have you had anything (opportunity, job, etc.) since moving from Switzerland that you never would have expected?
Yes, to be appointed Honorary Consul of Switzerland in Philadelphia in December 2011.
I merged into the world of the art, culture and commerce with great enthusiasm. My active professional life here as well as in Switzerland with the creation of several projects made me the perfect candidate
The honorary consul's position differs from that of the ambassador or other full time diplomatic corps who work at embassies in career foreign service roles. While ambassadors generally serve in their assigned foreign country for 4 years, honorary consuls are there for a longer period of time. The role of the Honorary Consul is to help facilitate and expend the network of culture and economic between both countries, to assist Swiss and Americans in all fields of life and strengthen Swiss-American relations, friendship and common understanding.
Have you had much experience with EuroCircle?
I very much like the dynamism of the organization and Sherry Kumar is fantastic! I wish I could attend more events. But my favorite is the EuroCircle's Power Cocktail at the Four Seasons every summer.
Website: www.pentimenti.com
pentimenti
christine pfister
145 north second street | philadelphia, pa 19106