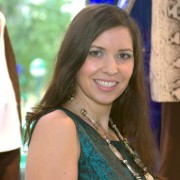 Our April 2013 member of the month is Kristina Ann Cammereri – Co-Founder of the Arctic Circle Finns of New York – who has a very mixed European background.
Hi Kristina, tell us where are you from?
England & Finland. My dad is half English and half Irish, mom is Finnish. I was born in the UK and my family moved to Finland when I was 10.
What is your Occupation?
Marketing & Event Co-Coordinator, promo model
What are you currently working on?
I'm currently working on a couple of Fashion events with Nygard fashion. The founder, Peter Nygard, is from Finland too. I also just secured a new sponsor who'll be working with me in the Fall.
How long have you been a Eurocircle member?
For 5 years, since I came to New York
When did you start the Arctic Circle of Finns?
Three years ago.
What kind of events do you plan through the group?
So far we have arranged gallery openings, fashion events and shows, jazz concerts, charity fundraisers, and happy hours. The majority of our members are Finns or friends of Finland.
How did you get into event planning?
I worked in the travel industry for years. I was also contracted as a charter flight coordinator for NASCAR, which gave me great experience. When I moved to New York I started working in the financial sector, but was constantly asked to help out with events. I started volunteering and organizing fundraisers. Eventually I started Arctic Circle Finns of NY and moved into the marketing department of the same company I had worked for since moving to NY.
Where are you based?
New York City
What's it like being where you are from?
It's funny because when people hear my last name and see what I look like they never think I'm Finnish! Finland is such a unique place that I'm really proud to be from from there. I'm also so grateful that I get to be a part of the Finnish community in New York and share my culture with others.
What fun things do you like to do in New York when not organizing events?
I live in NJ with my family. With 2 dogs and 2 kids we don't have a lot of spare time. We love going to the beach, traveling, and trying out different restaurants.
Where can we find about the Arctic Circle Finns of NY
http://arcticcirclefinnsofnewyork.blogspot.com/,
https://www.facebook.com/#!/groups/124831687541899/