Magnolia Pictures has kindly offered EuroCircle Chicago FREE passes to an advance screening of the film scheduled for Monday, April 10 2017 7:00pm
Note – you need to LOGIN with your email/password to print the pass out.
Written and Directed by: Daniele Thompson
Starring: Guillaume Canet and Guillaume Gallienne
Synopsis: CÉZANNE ET MOI traces the parallel paths of the lives and careers of post-impressionist painter Paul Cézanne and novelist Émile Zola, from school pals in Aix-en-Provence to working artists in Paris, while exploring their fears and ambitions. Through a slew of flashbacks, we see the two grow up to share a mutual love of art and beautiful women. Zola, who was fatherless and poor, dreams of becoming a writer and eventually joins the very bourgeoisie he mocked in his youth. Meanwhile Cézanne, who came from a wealthy background, wound up rejecting society to focus entirely on his work, which was only recognized at the very end of his life. CÉZANNE ET MOI, a polished period piece, boldly paints a picture of two 19th century masters.
( In Select Chicago Theaters: April 14, 201)
EUROCIRCLE TRAVELS TO AUSTRALIA AND NEW ZEALAND – OCT 2017
Read More or ask Sherry at the event.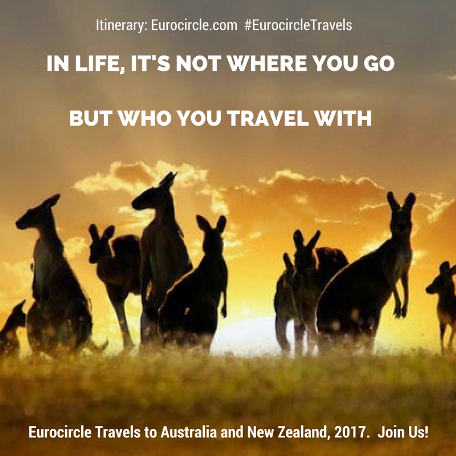 http://www.eurocircle.com/euro/wp-content/uploads/2014/06/eclogow1.png
0
0
Kaisa Kokkonen
http://www.eurocircle.com/euro/wp-content/uploads/2014/06/eclogow1.png
Kaisa Kokkonen
2017-03-30 18:32:20
2017-03-30 22:35:41
Chicago – Apr 10 2017