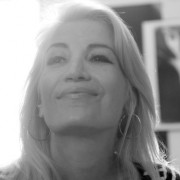 As you all know, we love to feature some of the lovely members of EuroCircle. I love chansons, Edith Piaf, Billie Holliday….old raspy jazz that has that elusive smooth quality. That's how I found Silvie – the lovely chanteuse.
Who are you and where are you from?
I am Silvie Rider-Young and I come here to Austin because of Love…I am Swiss
Tell us a little about your life in Austin?
Music, music and music….
How would you describe your music?
Dynamic, creative, lyrical and… passionate.
When did you first start signing?
very early….bubbling crying and singing..happily in my crib….
What did your family do to encourage you?
bringing the House Piano to us "chez nous" from my Grand Parents House…..
Who are your musical inspirations??
Beethoven, Chopin, Debussy,Jimi Hendrix, Thelonius Monk,John Coltraine,Billie Holiday,Edith Piaf,Charles Aznavour,Cole Porter,Nat King Cole,The Temptations…Beatles….many more
What kind of music do you listen to today?
above…depending the occation and time of the day-night.
What embarrassing songs might I find on your MP3 player?
workout music to Pilates classes.
Where would you most like to perform?
Carnegie Hall, New York City.
Who would you most like to open for?
Diane Krall…Leonard Cohen…Mick Jagger….
If you weren't singing, what would you be doing – or ff you could dabble in another genre of music, what would it be?
Playing the piano… rock/jazz fusion.
What genre of music can't you stand to listen to?
Elevator music.
What do you like to do outside music??
Sports,Pilates,dancing,…reading, traveling, meeting with friends and hanging out, enjoying fine wine…
What do you need more in Austin personally?
huh…more cool places to perform with my Trio and connecting with international great intelligent people……
Where else can we find you? (Blog, website, twitter, facebook etc)?
https://www.eurocircle.com/euro/wp-content/uploads/member-of-the-month/2014/02/Motm-SylvieRider.jpg
370
610
christophe
http://www.eurocircle.com/euro/wp-content/uploads/2014/06/eclogow1.png
christophe
2013-02-25 21:27:00
2022-01-10 21:42:00

Austin – Silvie Rider