EuroCircle February Get-Together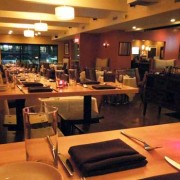 We will have our February get-together next Wednesday, February 6th at Barca Tapas & Bar (formerly La Fourchette) located at 3133 Piedmont Road (across from Bones) in Buckhead. It is connected to the pizza restaurant Tartufo which will also have a bar set up for helping with the bar flow. We will meet at our usual time (7:30 PM) and free valet parking will be available as well as free appetizers and drink specials. This is a really cool venue with great food and we should have a great turnout.
Looking forward to seeing everyone next week.
Salutations!!!
Atlanta Eurocircle