Winter Get-Together @ Three Sheets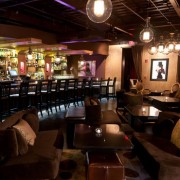 Greetings everyone;
Sorry for the late notice regarding our February Get-together location but one of the potential venues cancelled last minute and this week's weather did not allow for visiting other suitable venues. Therefore, our friends at THREE SHEETS will accommodate us for next Wednesday, February 5th.
We usually have our events there in the Spring and Fall as they have a great upstairs patio. However, as we are in the middle of Winter, we will instead meet downstairs in the main building. We will have access to the entire venue but have dedicated space towards the back. Free appetizers will be served around 8:30pm and we will have drink specials all night long. Parking is plentiful and free so we look forward to a great turnout…
See you next Wednesday!!!
Salutations.
Atlanta Eurocircle Team