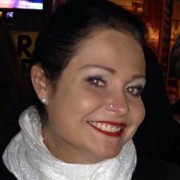 Tell us about yourself – who are you and what would be the short story of your life?
My name is Katja, I'm 29 years old from Lahti, Finland. I completed Vocational Qualification in Business and Administration in 2004 and Beauty Therapist studies in 2007 when I was living in Finland. During my business studies I was an exchange student in Eindhoven, Holland for 5 months. During the time there, I decided to move abroad permanently one day. So after few years, in 2007 I decided to apply job abroad. My first idea was to get a job in UK, but I accepted job to work for travel representative in Ireland. I was never visited there and country itself sounded very interesting.
After 3,5 years working in Cork, Ireland I started to think new opportunities in life. I visited Malta on September 2009 and country really made positive impression because of the weather, Maltese friendliness, English speaking country and rich history. So in March 2011 I moved to Malta. I got a job in online gaming company as a customer support representative and this is what I still do nowadays.
What is THE thing about Malta captivates you the most?
Weather, weather and weather! Hot, long, sunny summers and mild, short winters. During the summertime I love atmosphere here as there is many tourists and I even feel myself to be on a holiday even I'd be working normally. I also enjoying easy going lifestyle, internationality, many young people from different part of the world come here to study or work, short distances and where ever I go in Malta, sea is close by all the time. Also geographic location is perfect, easy access all over the Europe and prices for flights are very reasonable.
If someone asked you what I should NOT miss while in Malta, what would reply? And what I really SHOULD miss….
Maltese festa is something everyone should join during visiting here. Every town or village has own saint and during the summer months they celebrate it. Typical festa usually last 2-3 days. Streets will be decorated, music, parades, fireworks, people go out and have fun. Another great event is Birgu candle festival which is usually on October. It is similar than any festa but all the street lights will be switched off and streets are decorated with candles. It is really beautiful (and romantic) to walk on these narrow idyllic streets hundreds of candles around you.
Something to try to avoid, is to get stuck in traffic jam. This can happen during summer high-season time and when it happens it might be just simple and faster to walk.
There is lots of fireworks every year between June-September, so if you are not into that it's probably not the best idea to meet friend in nice relaxed restaurant on the seaside, cannot hear a word because of the fireworks. Usually it lasts many hours during the evening and there is evening fireworks during the day!
What do you miss most from your country …in addition to the family and friends?
From Finland I sometimes miss quietness and Finnish sauna of course. It's hard to find place in Malta with no people, cars or noise. Gozo, an island next to Malta is a great place to escape these as most part is country side there with lovely small villages and fields and awesome views.
When you think about misconceptions we all have about cities/people/countries – what do you think you misjudged about Malta and what is what people usually misjudge about Finland?
Because size of Malta, many people around the world have no clue where it is located or it is actually independent country. On my last trip in Indonesia I had to explain several times for the locals where I live, usually I ended up saying "It is country located south of Italy". Not sure if they still understood what I mean.
I cannot think anything special what Maltese people misjudge about Finland, usually they think it's just one of the Nordic countries, and it is cold there during the winter months. Well, the question I can hear quite often is that why I don't have blond hair. "Have you colored your hair?" is often asked question by locals when I introduce myself as a Finnish.
Do you have a favorite Malta/area restaurant? Why….what is the good and bad about restaurant culture in your opinion in Malta..or the life style in general
Dining and going out options are brilliant here I think. Many dining and going out opportunities and summer months people prefer to go out a lot. One of my favorite restaurant is Palazzo Parisio in Naxxar with beautiful garden surrounding, amazing food and service. I also love small idyllic restaurants in Valletta, capital of Malta. There is also many nice options in Sliema/St Julians seaside to stop for a drink or dinner and watch the sunset or simple just having a barbecue on one of the rocky beaches in Malta. For party people Paceville in St Julians offers many nightclubs and bars which some stays open until sun rises.
Where and how would you live if not Malta if money is not an obstacle? I heard the real estate market is kind of difficult there. How expensive is it to rent or buy….and what are your favorite areas??
If quality of life wouldn't be that great here, I would probably live in one of the countries in Asia; Thailand or Indonesia because I just love the culture there. Or I would work on the sea in one of the cruise liners or yachts which has been my dream for a long period of time.
I found it easy to find 1-2 bedroom or bigger apartments for rent here in Malta. There is a good variety of real estate agents and by contacting them they will take you to view different apartments until you find suitable one. There is more availability after summer season. Good and cheaper option to get apartment is also checking from maltapark.com website or simple asking around from friends and colleagues.
Best spot to live I think are areas like St Julian's, Swieqi, Sliema and Gzira. All the shops, restaurants and services are close by and most of expats and foreign students in Malta lives on these areas. Prices are obviously higher and I'd say you will rent a villa for same amount of money if you are ready to live further out.
What do you think about the cost of living in Finland vs. Malta – and the standard of life and life style?
Standard of life is good here when we talk about accommodation, income taxation and monthly salary. I think accommodation is way more cheaper here than if I lived in Helsinki for example. Plus all those many warm and sunny days per year and cool stylish lifestyle I'd say I wouldn't change any day from the past what I've been living here!
If you could change something about Malta– what would it be?
Definitely traffic. There is just too many cars on this island comparing size and amount of people. Public transportation has improve a lot since 2011 anyway.
Connect with Katja:
Facebook: www.facebook.com/katja.suurkuukka
Work: www.plusonedreams.com