Eurovision Song Contest 2013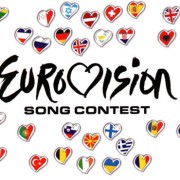 Eurovision Song Contest Party
Come root for your favorite European country!
Where: Boundless Network office, 200 E 6th Street, Suite 300
When: Saturday, May 18th at 1pm. Show starts at 2pm.

PLEASE PURCHASE YOUR TICKET ONLINE BEFORE THE EVENT (link on the right side of the page)
Cost: $10 including drinks and lighter snacks.
Hosted by SACC TX, SWEA and EuroCircle (and Boundless Network of course!)
What is Eurovision?
The Eurovision Song Contest is an annual competition held among active member countries of the European Broadcasting Union (EBU).
Each member country submits a song to be performed on live television and then casts votes for the other countries' songs to determine the most popular song in the competition. The Contest has been broadcast every year since its inauguration in 1956 and is one of the longest-running television programs in the world. It is also one of the most-watched non-sporting events in the world, with audience figures having been quoted in recent years as anything between 100 million and 600 million internationally.
For questions please contact Rasmus at rwendt@boundlessnetwork.comne
See http://www.eurovision.tv/ for more info
Comment:
Malmö, Sweden – ABBA's Benny Andersson and Björn Ulvaeus have composed We Write the Story, with arrangement by Avicii, for the 2013 Eurovision Song Contest in Malmö. The anthem is the main theme of the Swedish hosting as well as the music for the grand opening act of the Final