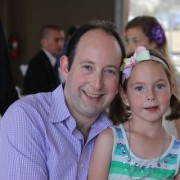 I was intrigued with Alex's ideas after we met in February at the EuroCircle 's second Red Room Lounge event. There is something about the British accent which sounds so elegant (especially compared to yours truly with my Finnish accent). Alex also has a Law Degree from Cambridge University. Mine is from Finland.
Alex, you are originally from the UK? When did you move to Austin? We found you via EuroCircle if I recall correctly we met at the Red Room Lounge at a EuroCircle event?
Yes I am originally from the UK and moved to Austin December 2007. We met at the EuroCircle event.
Did you move with a spouse/children?
I moved with my wife and 6 month old child at that time.
Why did you move; what do you do so everyone knows that?
I moved because I fell in love with Austin when I did a Masters @ UT back in 1995. My wife and I decided we wanted to live in America when our daughter was born. We decided to do a road trip to decide where to live. She asked to see Florida, California and Boston – and I proposed Austin. She fell in love with Austin and we decided to move there. I intended to work from the swimming pool on my job as President of our schools in London and New York, financing companies through my corporate finance company and green energy. Events took over however and I founded two startups instead. Abercorn International School – a school focused on providing the best global education for kids 2 ½ to 11 years old – and Trip Champ an artificial intelligence and big data platform whose first implementation is an intelligent travel agent.
What do you enjoy most about Austin, now when you have more experience, how's the quality of life compared to UK or where ever you moved from?
I love the climate (other than this last winter), the people who are warm, friendly, outgoing and above all entrepreneurial. I love the mix of people from all over the country and the World which came as a major surprise. I think there is a belief that in Austin anything is possible. The quality of life is much better than the UK – better weather, much cheaper cost of living, less crime, better public education and more entrepreneurial.
Usually there are some negatives, what are the ones for Austin that really stand out for you personally? What do you miss most about "home" what ever that means to you?
Downsides are less cultural attractions, less foreign cuisines (eg limited great Indian food), bad (too hot) climate in the summer and you cant walk around or take the tube. Also miss friends and family
Did you feel Austin is a good place for you as an entrepreneur right now? Are there any areas expats like you might like in the USA better than in the UK in your opinion (entrepreneurs? WHY?
Yes it is a great place for me as an entrepreneur. Austin is one of the areas, I also believe Boulder, San Francisco (because of the entrepreneurial scene) and increasingly places like New Orleans and New York city that are fast becoming entrepreneurial hubs.
I think the UK is fortunately at last recovering economically but the entrepreneurial spirit has not yet recovered from the recession. In many parts of the USA its alive and well.
What are the best places/suburbs to live in Austin in your opinion?
I love Lake Travis for the lake (or what was the lake), the increasingly good facilities – schools, the new hospital, the new library and convenient access to downtown.
I think Lake Austin is beautiful but unaffordable. Westlake is convenient but very pricey. Bee Caves is fast growing and relatively convenient. I have friends who love Tarrytown and if I was single with no kids I would live in downtown for the amenities.
Do you go out a lot – hobbies? Or is everything about work right now?
I try and go out on regular date nights – movies, broadway across America, opera, EuroCircle, dinners with friends. We also go to Fredericksburg for wines and occasionally to Houston or dallas for a night away. I also go to quite a lot of networking events.
What's the cost of living compared to UK or other places you have lived in? What is cheap or expensive in particular?
Much cheaper than the UK. Taxes much less. Medical costs much more. Gas much less. Satellite tv, cell phones and broadband much more. Food less. Mortgages more but have long term fixed rates available here (rules much harder here to obtain a mortgage).
What are the Texans like compared to for example people in your last residence – do you notice any difference?
Generally more old fashioned manners eg "sir" or "maam" and more welcoming, less reserved.
Less globally travelled. Increasingly diverse but nothing compared to London which is a melting pot for people of all nations
Did you think it is easy meeting people and making friends in Austin?
Not as a couple with kids. Its getting easier with groups such as eurocircle, and mothers groups and networking groups and relocation advice and help but Austin is still a very badly networked city compared to London something which I hope will change in the next few years.
What's the economic climate like in Austin, how would you compare it to other places? Why?
I think its very positive in Austin but is impacted inevitably by what is happening in the state and the country. I often say to friends Austin and Texas are doing well despite the government or despite the economy – how well could they do if these issues didn't hold them back. I am very optimistic about the future for Austin. The UK has had a difficult few years economically but is now recovering strongly. Unfortunately I don't believe the recovery is widespread – most of it is in London – nor is it broad based – much of it is housing based and is focused on the very rich. I am concerned about the long term outlook particularly with political instability and global uncertainty.
How does the work culture differ from UK? (health care, clothing, customs, women, manners, food, alcohol, hygiene etc)
Health care is effectively free in the UK for everyone but many people supplement it with private health care. Clothing is similar and customs are increasingly similar as the UK and indeed Europe becomes more Americanized. In the UK there is much more of a drinking culture – a lot of English people drink regularly after work and some drink regularly at lunch times. In terms of food the UK has had a renaissance with some great English food emerging but also significant success with foreign foods such as Indian food which have become the national dish.
The English and indeed Europeans take much longer holidays than Americans – six weeks paid or more and have much greater work benefits – eg long maternity leave, paid paternity leave, sick leave etc.
Did you have any misconceptions about Texas that have turned out to be super wrong….or vice versa, you thought something will be great and it is exactly the other way around?
Friends of mine had significant misconceptions and joked about me riding a horse to work which of course wasn't true. I was concerned that it would be very conservative and although much of the state (Texas) is Austin isn't. I was also concerned we wouldn't fit in but we have. I was surprised by the number of different nationalities here and was particularly surprised to find other Brits.
Do you think your career (business) would be the same in UK – or does this work better for you? Either way, please explain more.
no I would probably not have started up a new startup in the middle of the recession let alone two. We already have a school in London and I can't see having started up a school in Austin if I had stayed in the UK. Its just too distant. Likewise would I have had the courage to turn a crazy idea into a technology company that hopefully one day will compete with google – I doubt it. Austin made this happen – I met great people, some of whom believed and belief is critical.
What are your favorite restaurants/bars here in Austin (WHY) – and socially/workwise – what kind of networks do you attend to connect with people for business/personal life?
Hudsons on the Bend and Austin Land and Cattle and Trio at the Four Seasons
Happy hours with some of my network. A bit of capital factory.
Is there any advice you would like to offer new expats/entrepreneurs arriving at Austin?
Talk to a relocation agent, connect with the major incubators ATI, capital factory, tech ranch etc and try and make some core connections before you come. Network as much as possible when you get here
Anything else you would like to share with us?? Choose freely.
I think Austin needs better infrastructure not just in the core city but also in the suburbs. My hope Is that ultimately we build bullet trains to connect Austin, Houston and Dallas which will create a wealthy G7 country and can be financed out of Asia.
I also believe Austin can sort its water problems out with next generation water technologies and this will be essential if it is to continue to grow in years of drought. I believe there is a need for more kid focused activities and better museums but these will come I think.
There is also a need for more capital to come to Austin – there are a lot of startups but its still difficult raising money here. There is a real capital gap and if this is not addressed it will hamper Austin's growth. I also believe Austin should offer more incentives for small businesses.
Connect with Alex:
www.abercorninternational.org
AlexGreystoke.com