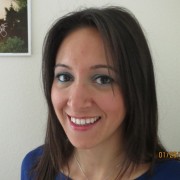 I have not met many Turkish people who have actually lived in Finland. When I found Ozlem there was no way she could get away without me interviewing her for the website. I absolutely love Turkish food and miss that terribly from NYC. Not the mention all the Turkish connections (including our 3 Turkish DJs in NYC, Gokhan, Murat and Ilker) we made via EuroCircle NYC, the great events we organized with the help of the Turkish community, consulate, Sinem and all. I am getting really nostalgic thinking about it. But let's meet Ozlem first and learn more about her.
Please introduce Yourself.
I am Ozlem Diker. I was born and raised in Istanbul, Turkey. My sister and I grew up traveling since my parents owned a travel agency. At the age of 17, I traveled to a small town called Raahe in Finland as an exchange student. There, I have lived for a year with a Finnish family, who has accepted me – a kid they just saw for the first time in their life – as their daughter, sister or grand kid forever starting from that moment. I was not a tourist any more. I have experienced to be Finnish for a year. I have learned that nothing is better or worse, but everything is just different. I have studied International Trade in Istanbul. Upon my graduation, I first moved to Pforzheim, Germany to study MBA in International Management and then to Hamburg, to perform an internship in international marketing. After the MBA program, I moved back to Istanbul and worked in business development and finance department of an international private equity fund for five years. In the meantime, I got married to my beloved husband.
When and why did you move to the USA/left your country? How did you start your business?
I moved to Austin in October 2012 due to my husband's job. He was offered a position in the US branch of the company he has been working for in Istanbul. It was a good opportunity for both of us. We decided to make the move and I quit my job. All of a sudden, I was transformed into an expat's wife from a career oriented, hardworking professional. After a year's time of job-hunting with no success, I decided to start my own business TURQuoise & Beyond, where I sell Peshtemal Turkish bath towels; unique traditional towels used back in hammams and fashion jewelry; designed and produced with care in Turkey. The concept store was born with the passion to introduce unique treasures from my country. The sales are currently in online platforms for individuals and I am working to expand to businesses all over US.
What do you enjoy most about the USA/Austin, now when you have more experience, how's the quality of life compared to other US cities or Turkey?
The most important thing I like about Austin is that, I find most of the things I would be looking for in a big city. There is always something happening in Austin and you just need to look for it. However, at the same time I still feel that I am living in a small town because people are so friendly and they have the time to talk to you rather than being in a rush like all big city inhabitants. I have never lived in a different US city but I think the quality of life is very high compared to other cities in US or Turkey. People are very friendly, helpful and respectful to each other. People are very open-minded and welcome the differences. There is less traffic. You can find opportunities to perform all kinds of outdoor and indoor sports. Life is not only about work. Social life, family and friends are an indispensable part of it.
Usually there are some negatives, what are the ones for Austin that really stand out for you personally?
Distances are so far away that it is not possible to walk anywhere. Most of the time you would need to drive and if your destination is a close one, then you just prefer to drive.
Usually there are some negatives, what are the ones for Austin that really stand out for you personally?
Distances are so far away that it is not possible to walk anywhere. Most of the time you would need to drive and if your destination is a close one, then you just prefer to drive..
Do you feel Austin is a good place for you as an entrepreneur right now? Are there any areas expats like you might like in the USA in your opinion better than Austin (entrepreneurs/startups WHY?
I think Austin is a great place for entrepreneurs. Starting a business is simple and easy in terms of paper work. Entrepreneurship is very much supported by the city and the state. There are a lot of alternatives for funding. Everyone has an idea and is an entrepreneur within himself or herself that you get inspired by all the conversations around you. For me personally, all of the above is valid. However, the biggest challenge for my business is that Texas is so scattered that it becomes harder to reach to potential business customers in person.
How would you rate the public transport? What are the different options? Do you need to own a car?
There are some busses and one metro line in Austin. You can use them only if you are traveling within downtown or if you are living within a walking distance of the metro line. The metro is very slow and you need to wait for long hours to be able to catch the busses. Unless you are living, working and hanging out in downtown, it is not possible not to use a car.
Which are the best places/suburbs to live in Austin as an expat in your experience?
We have been living in North Austin and enjoy it very much. A lot of technology companies such as Dell, Apple, Samsung, Oracle, etc.. are currently located or in the process of moving to the region. You can find parks, nice shopping centers, restaurants, and events in close proximity. Peaceful neighborhood, low crime, good schools are some of the advantages. As an expat, you most of the time prefer to live in an apartment community until you decide where you would like to settle down. There are also a lot of new apartment communities in the neighborhood.
Do you go out a lot – hobbies? Or is everything about work right now?
There are so many networking events being organized in Austin and I spend a lot of time participating to them. I enjoy meeting new people, making friends, being inspired by the story of each new person I meet. I like biking and jogging in my free time. I also do painting occasionally. Trying new restaurants, trying out new one-time activities and traveling are also my favorites.
What's the cost of living compared to other cities you are familiar with? What is cheap or expensive in particular?
I am only familiar with California and New York in US, where the cost of living is significantly higher than Austin. Compared to Istanbul, cost of living in Austin would be slightly higher. However, it totally depends on what you include in your own bucket when calculating your own cost of living. Buying cars are way cheaper in US as there is an out rated tax imposed on cars in Turkey. Rents could be considered similar. Meat products are cheaper in Austin, whereas vegetables and fruits are very expensive compared to Istanbul.
What are the locals like; do you feel you mix mainly with other expats?
I attend to a lot of networking events and try to mingle with locals as much as possible. They are very friendly and welcoming. However, it could be harder to get into them because you are the new one out here; whereas they already have an established life, friends and family circle. It is easier to get into other expats because they are all foreigners, share the same feelings and try to establish a life and friends network just like you.
Did you think it is easy meeting people/other startups and making friends in Austin?
That's a tricky question. Meeting people is very easy in Austin because people are friendly and open to making friends. I believe you can meet people while doing anything in Austin very easily. Making friends is a deeper step as you are actually intervening with a currently established friends' network. Therefore, you should be the one to make the first move most of the time.
In most of the networking events, you come across to Sales, Marketing and HR people. However, meeting other startups or meeting entrepreneurs, meeting investors who invest in startups, new businesses, finance professionals are a bit more challenging as those people do not hang out in regular networking events. They prefer to socialize in organizations with members, which makes it harder to get to them.
How does the work culture/life style differ from other countries you have lived in?
Both work culture and life style in Austin is much more casual than Turkey, Germany or Finland.
In Turkey, work life requires more procedures and a more formal dress code. You would need at least two years to get promoted in a position. People working in the same work environment tend to have similar academic and professional backgrounds. Work hours are longer and people are expected to be a good team member, problem solver, out of the box thinker.
In Germany, life is more structured. Everything is planned in advance. People would hardly get personal on work related issues. You could be great pals in social life even if you are fighting to death at work. Titles are very important and people are very distant. Most of the time you work as an individual and you would resist doing anything, which is not in your job description. It is highly important to have a photo in your resume and speak standardized German with no dialect "hoch Deutsch". Work hours should be highly efficient with less socializing and long holidays are valued.
Whereas in Austin, work and social life are very casual. Socializing with your co-workers, partners, customers are a key point in your success. Titles and hierarchy is not important at all. Average promotion time within a position is 6-9 months. Putting a photo in your resume is very uncommon to prevent any kind of discrimination.
Did you have any misconceptions about Finland or Texas that have turned out to be super wrong….or vice versa, you thought something will be great and it is exactly the other way around?
I did not have any misconceptions about Finland or Texas. The only thing is that I have found Texas greener than I have expected.
Do you think your career (business) would be the same in Finland/Turkey – or does this work better for you? Either way, please explain more.
Working in Turkey or US has both advantages and disadvantages for me. Your resume tells a lot about your background in Turkey (schools, scholarships, work places) before you even need to start telling yourself. However, those do not mean much in US, as people do not recognize the name of the institutions or work places. The biggest challenge in Turkey is to switch between different industries or departments as most of the jobs require work experience in that specific industry. It is more acceptable in US to switch jobs between different departments or industries. That's why as a business development and finance professional, I was confident to look for jobs in the same field but in different sectors other than real estate/ private equity. However, the two biggest challenges here were unrecognized academic background and having no network at all when we first moved. Applying online was like throwing a stone to a dark whole. Most of the people find their jobs within their network.
When we dive into the entrepreneurial world, it is easier to start a business in Texas/ US compared to Turkey. There is less startup costs and less procedures, paper work along the way. People are supported to be entrepreneurs and start-ups are supported by the state, non-profit organizations in their infancy in terms of funding, training, etc… I could have continued my career path in Turkey in the same field but I feel there are more opportunities here both in corporate and entrepreneurial means.
What are your favorite restaurants/bars in Austin – why ? If you know of any great Turkish restaurant we would love to know as I love Turkish food. SipSak in NYC was one of my favorite place and Orhan catered a huge party for EuroCircle @ Turkish consulate in 2006.
Rudy's has the best BBQ I have eaten. I love the Tex-Mex foods and the open-air restaurant by the lake in Hula Hut and the pizzas in Backspace in its cozy environment. Turkey has a huge delicious cuisine. Unfortunately, there are no Turkish restaurants in Austin. However, there are similar tastes in fast food; VERTS and Kebabalicious
There is something you would like everyone to know/understand about Turkey, its culture and people, what would it be?? I know from my own experience how little people really know about Turkey and its core culture – and even about the amazing cuisine.
Turkey is a unique country, which is located where east and west meets. It connects Asia and Europe with its bridges over the Marmara Sea. Turkey has a large cultural heritage, several natural beauties and amazing cuisine. Turkish people are very hospitable, friendly and generous. I would recommend everyone to visit Turkey. I assure they will find more than they would expect.
Besides all the great things about Turkey, I would like everyone to know that due to the agenda of the current government, Turkish people have been facing significant problems: restriction of freedoms including freedom of speech, freedom to get information through media, freedom to protest… Turkish People have been protesting on the streets since June 2013 and they have been facing with extensive means of police violence resulting deaths of several innocent young people. In order to stop this, it is extremely important to get the outside worlds' support. Please support the Turkish people and let the world know what is happening in Turkey!
Is there any advice you would like to offer new expat arrivals or contemplating a move to Austin – especially for a startup/entrepreneurs/freelancers??
My biggest advice for the new expat arrivals would be to join networking events and hobby groups and connect with as much people as possible. Austinites are very friendly, helpful and easy to meet.
For start-ups or entrepreneurs, there are great organizations, which are dedicated to help you. Some of them are Small Business Administration (SBA), Small Business Development Program (SBDP), PeopleFund. Do not hesitate to ask for help or info or to pick someone's brain.
If there are other startups that you would like to connect within the European community – who would they be?
I would love to connect with start-ups especially in retail, online market place and marketing. I enjoy meeting new people and get inspired by the story of every person or business. That's why; I would love to connect with all start-ups in the European community in Austin as it would be great to meet them face-to-face.
Connect with Ozlem:
Ozlem Diker at EuroCircle
Ozlem Diker @ LinkedIn
www.turquoiseandbeyond.com
facebook.com/turquoiseandbeyond
www.instagram.com/turquoiseandbeyond