SXSW Sweden - Swedish Music Under The Stars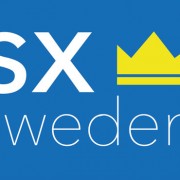 SXSW Sweden – Swedish Music Under The Stars
Public · By Rasmus Wendt
Thursday, March 14, 2013
It's once again time for the Swedish-American Chamber of Commerce in Texas to invite the Swedish bands at SXSW to the annual Swedish party. If you have attended previous years you know it's always a good time.
Previous performers include Terraplane Sun, Movits!, Timbuktu, Sofia Talvik, The Rocketboys, and more.
Line-up of this year's bands will be presented here soon.
To purchase your ticket go to http://sacctx.com/Default.aspx?pageId=559766&eventId=598998&EventViewMode=EventDetails
Previous two years the party sold out so make sure to get your ticket now.
Note that your RSVP to the facebook event or here wont give you admittance to the party. You need to purchase your ticket
Sponsors this year include:
Boundless Network
Stockholm Krystal Vodka