Festival of Unity (ONE Human Race - Welcoming America Festival)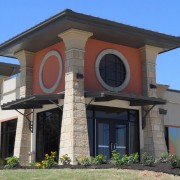 Festival of Unity (ONE Human Race- Welcoming America Festival)
Asian American Resource Center.
8401 Cameron Rd, Austin, TX 78754 (512) 974-1700
Wednesday, September 17th from 6:30-8:30PM
(about 8 miles north up I-35 from downtown, a bit north from 183 and a bit to the east)
The City of Austin along with other partner organizations will host a Festival of Unity (ONE Human Race- Welcoming America Festival) to introduce this program and to expose this community of people to resources the city of Austin has to offer at the Asian American Resource Center.
A main function of the International Welcome Program is to spread the word about existing City services available to recent immigrants as well as other information that the City wants to disseminate (i.e. pool safety tips, the importance of flu shots).
Last year, the City hosted three Welcome to Austin Orientation Sessions for this purpose, which we were grateful to have many of the city departments participate in!
This year, we are shifting to a new model of providing orientations where Economic Development staff will give short orientations to recent immigrants within existing events or meetings hosted by community groups, employers, and faith-based organizations.