Your host and organizer: Martina Tewes
"Come in, Get Hooked"
Happy Hour till 6:30 PM and after 9:00 PM
"Bluewater Grill's mission is to provide our guests with the highest quality seafood, classically prepared, at a fair price, in a friendly, casual atmosphere. We source the globe for the highest quality sustainable seafood. We develop and maintain relationships with reputable seafood suppliers and fishermen who employ best practices in their industry and fishery. We adhere to a daily ritual of controls and systems to ensure the integrity of our seafood. Founded in Southern California's Newport Beach, we also have locations at "The District" in Tustin, Avalon on Santa Catalina Island, Coronado on Glorieta Bay and Redondo Beach on King Harbor. We also are located in Arizona on Camelback Rd in Central Phoenix. We are the perfect spot for a casual afternoon or evening combined with a trip to the beach, a stroll along the boardwalk, or a day out shopping.
Bluewater is casual, fun, owner-operated, offers a kid's menu, oyster bar, patio dining and full bar with a great wine list and Happy Hour. Come in and enjoy our legendary hospitality."
EUROCIRCLE TRAVELS TO AUSTRALIA AND NEW ZEALAND – OCT 2017
Read More or email Sherry.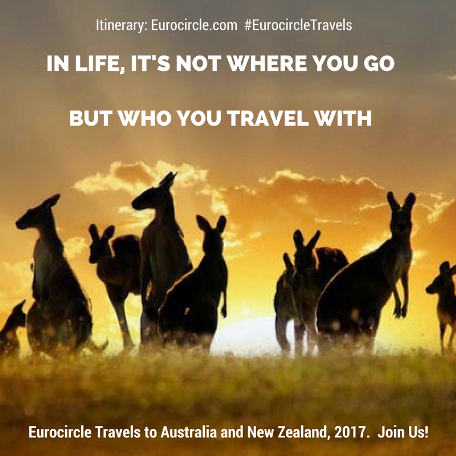 http://www.eurocircle.com/euro/wp-content/uploads/2014/06/eclogow1.png
0
0
Kaisa Kokkonen
http://www.eurocircle.com/euro/wp-content/uploads/2014/06/eclogow1.png
Kaisa Kokkonen
2017-02-28 22:12:30
2017-03-04 00:04:17
Orange County – Mar 08 2017