This fun jazzy evening  -with a touch of luxury – will be held at the lovely Muka Bar.
A nice happening spot where the intelligent free thinkers sipping coffee meet the noveau rich wine drinking Apple pad tinkering elite where they will have the fun funky jazz in common as a bridge over talkative waters.  Let's help build this musical bridge and support our fellow European from Italy who has mastered the funk with an Italian splendor.The show will commence at
8PM
however we will meet before to catch up on good times and it will be a good opportunity to meet our neighbors from Europe.
NO COVERThis event is hosted by the lovely and talented
Elisa Rossi, Rossi & Rei
and Marc DeJong (The Netherlands)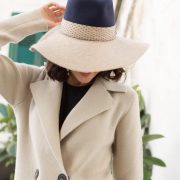 To find out more about the Band and the Musical Talent please read below:
About the band Sonamo' – Italian Funk
Sonamo' meaning comes from a dialect word from Napoli (ITALY) which literally means "play now!" but it's actually slang for "show me what you got [in a provocative way]".
We dare to change your perception of Italian music by blending funk, jazz, and rock with a Latin twist while keeping the Italian roots at the backbone. As a matter of fact, Sonamo' performs tunes that have roots in the deepest Italian tradition with African, Hispanic and Middle Eastern influence, since the Italian territory has been colonized by many different cultures throughout the history.
Our shows are engaging and full of energy. The musicians are extremely talented and the exciting vibe is contagious and sometimes mesmerizing but easy to listen, in a nutshell, you can dance it or listen to it, you'll have a blast either way. You have to experience it first-hand to believe.
Giuseppe Pinto – Keyboard and vocals
Rossi & Rei
http://www.eurocircle.com/euro/wp-content/uploads/2014/06/eclogow1.png
0
0
Kaisa Kokkonen
http://www.eurocircle.com/euro/wp-content/uploads/2014/06/eclogow1.png
Kaisa Kokkonen
2016-11-09 17:07:57
2022-01-10 21:41:22
San Francisco – Nov 17 2016