Eurovision Song Contest 2016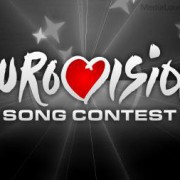 The Eurovision Song Contest (French: Concours Eurovision de la chanson),often shortened to ESC or Eurovision, is the longest-running annual international TV song competition. It has been broadcasted every year since 1956! It attracts more than 100 million viewers in Europe and 600 million viewers internationally!
Europeans love this competition as they can vote through SMS or Internet on their favorite original song from each country.
This year the voting has changed slightly (click on this sight for specifics, http://www.eurovision.tv/page/voting ) Only European countries are allowed to compete with Australia as an exception.
Find out why Europeans are so crazy about this Song Festival by coming to our event on Saturday May 14 at ODA
Oda is quaint European style cafe that will just exclusively open for EuroCIrcle on Saturday to view this EuroVision Final! Oda has a full service bar that takes credit card or cash. The American inspired menu is amazing and below you can can click on the YELP link to read all their wonderful reviews.
We will have special cocktails and gifts available from our sponsor Corbin Cash which are truly handcrafted spirits from farm to bottle.
https://www.yelp.com/biz/oda-san-francisco-3 !
Come meet fellow Europeans and watch the Final of the Eurovision Contest together.
It is free with RSVP on www.eurocircle.com or this invite otherwise it will be $5 at the door.
Notable winners in the past!
ABBA (winner in 1974 for Sweden), Bucks Fizz (winner in 1981 for the United Kingdom) and Céline Dion (winner in 1988 for Switzerland), all of whom launched successful worldwide careers after their wins.
Ireland holds the record for the highest number of wins, having won the contest seven times—including four times in five years in 1992, 1993, 1994 and 1996. The highest scoring winner is Alexander Rybak of Norway who won the 2009 contest in Moscow, Russia with 387 points.
The latest winner of the Eurovision Song Contest is Måns Zelmerlöw of Sweden, who won the 2015 contest in Vienna, Austria, with the song "Heroes".