Please join us for our annual summer white party to celebrate the gorgeous weather and friendships (new + old)!
We are going to a brand new scene as we try to top last year's success at the RIO rooftop by the pool.
Come dressed in your sexy, classy favorite shade of white and be ready to have fun!
Exclusive specials from 6pm-9pm for your group.
$6 on all draft beers
$8 house red and white wine
$6 all well cocktails
This time you will be able to enjoy both indoors AND outdoor space!
Parking for $4/hr is self-park in our covered garage, not valet.They do offer valet parking at $17 for the day. Plenty of street parking around Sheraton as well.
This brand new restaurant, The Yard at Waller Creek is designed by Studio 11, there will be a big outdoor space and the 1960 Overlander Airstream bar serving lemonade cocktails when all the renovations are finalized (most of it is). NOTE: You can actually have DINNER here – and no sweating if you prefer being indoors. The Yard at the Waller is a great addition.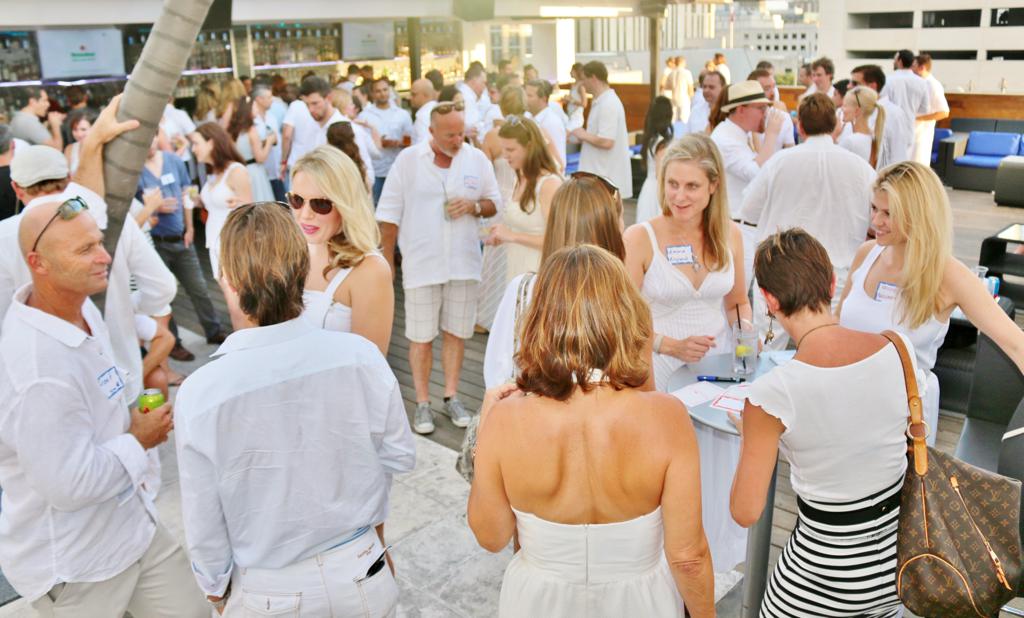 About the Yard (quote from FSR Magazine)
"The restaurant evolved from a one-story mockup into a two-story space, which allowed the back bar to be pulled up through the atrium. This way, when patrons come into the restaurant, they can see the top part of the bar. Also, when they walk in and look over the railing, it's an open space that oversees the bar area and there's a large stairway spiraling around so guests can see all the way from the fourth floor. This makes the restaurant and the back bar a focal point of the entire property.
Studio 11 also developed what looks like a study library outside of the bar, complete with cocktail seating and tables for overspill.
The Back Yard remains purposely informal. The food is very handheld, with items ranging from tacos to barbecue. New York City-based mixologist Jason Kosmas of The 86 Co. helped curate the program, which includes the "Backyard Lemonade" and signature cocktails that arrive in labeled glass bottles. The lemonade can have different flavors infused and alcohol added or left out.
"I looked at it as, if this was my backyard and I had a picnic, what would I want to serve? We did a take on s'mores. So you can order s'mores from the Airstream outside or you can order s'mores from the restaurants. You're encouraged to take your s'mores package and go outside and cook that on your own at one of our fire pits," Schulze says.
Save
Save
http://www.eurocircle.com/euro/wp-content/uploads/2014/06/eclogow1.png
0
0
Kaisa Kokkonen
http://www.eurocircle.com/euro/wp-content/uploads/2014/06/eclogow1.png
Kaisa Kokkonen
2016-07-27 22:39:11
2022-01-10 21:41:23
Austin – Aug 05 2016