EuroCircle's Irish Night @ Muldoon's Irish Pub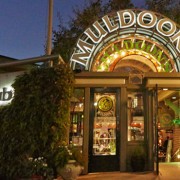 Join us with your European friends and others who are interested in Europe for an IRISH NIGHT at Muldoons.
Login with your email and password to RSVP.
The next event will be on Sunday, April 13th in Irvine – a touch of France and Russia for all of us.
MOULIN RUSSE – French & Russian music – April 13th in Irvine
Lisa Kantor, the producer and one of the singers in Paris Chansons is doing her signature show, "Moulin Russe," an unforgettable of French & Russian music in Irvine on April 13th.
They'll be performing the passionate songs of Aznavour, Brel, Dassin, Macias, Kaas as well as some of the most beautiful Russian classics!
I am reserving tables for EuroCircle group to sit together if we pre-purchase tickets which are only $15. Tickets to be purchased in advance at www.frenchsingersla.com
This is a great way to spend Sunday night, listen to beautiful European music and really get to know a few EuroCircle members
Let me know as soon as you have purchased your ticket/s online and I will add you to our table.
Patrick Charriou
949-923-1110