EuroCircle's Speedfriending Cocktails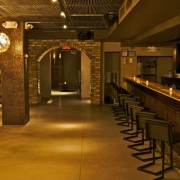 Join us for a special night of speedfriending (speednetworking) and cocktails with a European Flair on
When: Tuesday, November 12th 2013 from 6pm-10pm
Where: Pranna Restaurant and Lounge
79 Madison Ave New York, NY 10016
Registration will be at 6pm with the Speed Friending (speednetworking) starting at 6:30pm sharp.
Because of the set-up everyone MUST sign-up before the event as we need to print the seating charts for everyone prior to the event.
Come to EuroCircle's SpeedFriending Cocktails the fastest way to network and create long lasting relationships.
The first 25 people to sign up will receive free Lumene Cosmetics! For over 40 years, Lumene is one of the leading Cosmetics brands in Europe.
After the initial Speed Friending portion of the evening it will open up into a full networking party.
Don't miss out on this life transforming opportunity!
There will be happy hour drink specials and appetizers from 6-9pm. There will be food available for purchase.
Whether you want to make new friends, meet people for your business, looking for a new job this event is for you! Every few minutes you switch from one group to another group and get to introduce yourself to each group member for one minute. You will get to meet at least 25-30 people from European and International countries, backgrounds and professions.
Featured Hosts:
Francois Belizaire, Haiti.
Husniye Temocin, Turkey. She is originally from Turkey. While studying her Phd in textiles, she decided to move to NY and pursue her career in USA. She is currently working in apparel industry. She is passionate about fashion and the arts and working on developing her own brand.
Sejal O'dedra, England. She grew up in England and currently lives in CT.
Sponsorships Available – Email Alex at aspirer@eurocircle.com for more info!
We look forward to seeing you on November 12th!
Best,
Alexandra and the EuroCircle New York Team