EuroVision Song Contest Party by the Russian House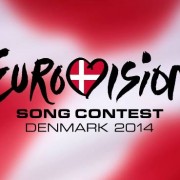 FEATURING DRINKS SPECIALS AND LIVE STREAMING OF THE EUROVISION FINALE
Eurovision has been around since 1956; it was the "Idol" series before "Idol" existed. Come and join The Russian House team for our Finale watch party and see Denmark, France, Germany, Italy, Spain, and the UK battle it out LIVE on stage. (The Swedes cancelled their party due to the late start)
See each of the contestants here!
What is Eurovision?
The Eurovision Song Contest is an annual competition held among active member countries of the European Broadcasting Union (EBU).
Each member country submits a song to be performed on live television and then casts votes for the other countries' songs to determine the most popular song in the competition. The Contest has been broadcast every year since its inauguration in 1956 and is one of the longest-running television programs in the world. It is also one of the most-watched non-sporting events in the world, with audience figures having been quoted in recent years as anything between 100 million and 600 million internationally.
See eurovision.tv for more info!
Meet GENE TODOROV from the Brass House, our Bulgarian member of the month in Austin!
Working on the next EuroCircle Austin event, stay tuned!! Email austin(at)eurocircle.com any suggestions