EuroCircle Meet & Mingle @ The Palm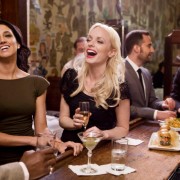 Please join us for September EuroCircle Meet & Mingle on Wednesday, September 10th at the PALM restaurant located in the Westin Hotel, Buckhead.
We will have validated parking as well as complimentary appetizers.
A designated area across from the entrance of the restaurant will be reserved for EuroCircle.
A wine and beer bar will be set up for our convenience, but we will also have full access to the restaurant bar…
Please get the word out to ALL members and friends who are NOT registered EuroCircle members as we have experienced some issues with the FB invites these last couple of times…or make sure they sign up as members at EuroCircle.com
See you in a couple of weeks!!!
Salutations,
Atlanta Eurocircle