March Madness Cocktails & Conversation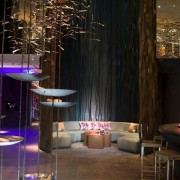 March Madness Cocktails & Conversation at W Midtown
Greetings everyone:
We're just a week away from our March get-together. Please disregard my message from earlier today – we will have our next event at the W Midtown Hotel upstairs in the Whiskey Park on March 2nd, starting at 7:30 pm
Tuesday, March 2nd at 7:30pm
W HOTEL MIDTOWN – Whiskey Park
PHOTOS FROM W MIDTOWN
2nd Floor
188 14th street NE in Midtown
Atlanta
PARKING:
You can self park on site for $5.00 as long as you bring your ticket to the upstairs bar for validation – otherwise it will be a flat $7.00 fee. Valet parking is also available for 8.00 an hour or $20 flat rate so self parking is the way to go.
DRINK SPECIALS:
We will also have $4.00 domestic beers as well as $7.00 Van Gogh vodka drink specials (all flavors). Appetizers will also be on hand.
If you've enjoyed our last few venues, you're gonna love the Whiskey Park. Please RSVP for this event – I look forward to seeing all of you next week.
See you there!!!
Salutations,
David