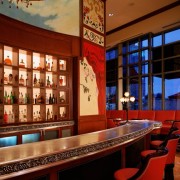 We will meet in the back area of the bar (near the entrance to the 'Au Pied de Cochon' restaurant), where we will also enjoy some free appetizers.
Covered parking is available in the back of the hotel. Please bring your parking ticket with you to the bar as I have arranged for complimentary parking for our event.
Don't forget to invite all your friends to this event! EuroCircle is celebrating it's 9th Anniversary on Jan 26th in NYC – we do a few days later! Look forward to seeing everyone there!!!
Salutations – David