EuroCircle Holiday Party at CineBistro @ Town Brookhaven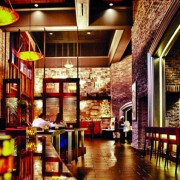 Hope everyone's week is off to a good start. We will have our December Get-together on Wednesday, December 4th at CINEBISTRO, located in Town Brookhaven. We have had our event there a few times in the past so we anticipate another great turn-out. Free appetizers and drink specials will be offered and start time will be 7:30 pm as usual.
Please be sure to RSVP – a Facebook invite will also follow later this week…
Wishing all a Great Thanksgiving and looking forward to seeing everyone at our December event next week!!!
Salutations,
Atlanta Eurocircle