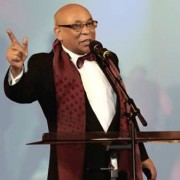 Rahim is a valuable and long-time member of Eurocircle, hence he invites all other members to his retirement party of the IAEA and 11 years of organizing the IAEA-Balls .
Please find detailed information below:
RahimJune 2014
Program:
19:00 Doors open (welcome drink)
20:00 Opening ceremony by Bangladeshi musicians and dancers
20:30 Welcome speech
21:00 Live band "Hokus-Pokus" (Music from 70s to 2014)
01:00 End
Food & Drinks will be available für purchase.
Dress code: Dress smart or national costume
Please bring no presents, however, there will an opportunity to contribute to a charity for Bangladesh.
Place: Clubbing room of the new WU
1020 Vienna, Welthandelsplatz1/Gebäude DI/Top1